Review: Black Tie Edition Treo 650
To celebrate its recent 10-year anniversary, Palm redesigned its bestselling and highly acclaimed
Treo 650
smartphone and released an unlocked limited edition
Black Tie Treo
in June 2006.
It sold out in a week. How "limited" the devices were is anyone's guess (I've seen estimates between 200 and 2,000), but it's not every day that a company whose popularity is dwindling creates such a stir. Even more astounding is that the Black Tie is literally just a repackaged Treo 650, which first hit the shelves in 2004.
The devices were intended to be sold exclusively online, but Palm also gave some to select tech sites for use in promotional contests. One such giveaway was a video contest sponsored by Mobility Today in mid-July. Now, I haven't been without a PDA since the Palm III was considered cutting-edge technology (and I'm a sucker for "limited edition" marketing), so it was a no-brainer for me to enter.
And guess what was just recently delivered to my door.
I couldn't believe it! I have never won such an incredible prize!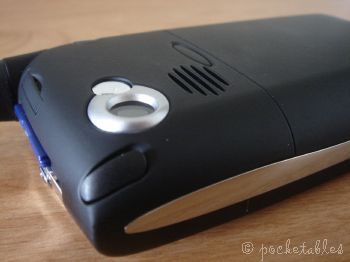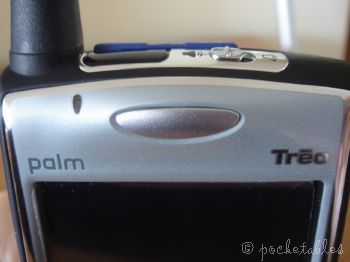 And then I turned it on…
Aside from the gorgeous cosmetic differences, what sets the unlocked Black Tie apart from its carrier-specific brethren is out-of-the-box Bluetooth dial-up networking (DUN).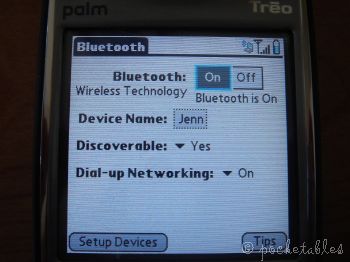 When the 650s were first released, DUN capabilities were disabled at the request of carriers who planned to offer the device. Most customers, as you can imagine, were less than pleased. Of course, it wasn't long before a number of workarounds appeared, including Shadowmite's hack and software like PdaNet and USB Modem. All of these methods accomplish the same thing (i.e., using the Treo as a modem for Bluetooth-enabled computers to get online), but it's still a nice difference on the Black Tie (and other unlocked 650s) worth mentioning. Sprint recently issued an incredibly well-received and long overdue firmware update to enable DUN, so it may not be a notable difference for much longer if/when other carriers follow suit.
And what kind of anniversary celebration would be complete without bonus accessories?
Multifunctional stylus
Palm replaced the standard stylus with this nice multifunctional one.
The stylus tip unscrews to reveal a black ballpoint pen. It isn't the most comfortable thing to write with given its diameter, but it's still quite handy. I imagine that men would find this very useful, as most women carry pens in their purses.
The quill end unscrews as well, though it seems for no reason.
Hard case
Look at this beautiful hard case! It's made out of the same smooth silicone/rubber encasing the Black Tie.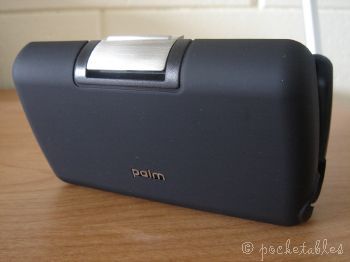 The metal belt clip on the back of the case is removable.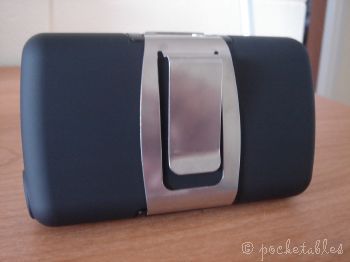 Despite its stunning appearance, this case isn't one that I would use. First off, the Treo fits into it backwards. I suppose this is beneficial if you wear the case on a belt, but I don't even own a belt. And if you take a look at similar side pouches, you'll notice that this is the only one that features the antenna slot on the lower right side of the case.
But it's still very nice!
Conclusion
At this point, two years after its debut, there is little to nothing unknown about the Treo 650's specifications, performance, capabilities, and limitations. The wealth and depth of available product knowledge is all due to fantastic places like TreoCentral  and Treonauts, who have practically designed every nook and cranny in the Treo world.
This is why I've chosen not to dissect any features or take a closer look at anything except what makes the Black Tie different (even if only slightly) from the original 650. To make this more review-like, though, I'll add that I couldn't be happier with the device. Well, okay, I could be happier with more RAM and integrated wi-fi, but other than that, I'm thrilled. Absolutely thrilled. I think my UX180P is getting jealous.