Vaio UX180P extended battery: Part 1
In my 3-part UX180P standard battery review, I spent well over 100 hours charging/draining the included li-ion battery (VGP-BPS6) to basically just confirm Sony's  stated rating of 2.5 hours. Now, thanks to the kindness of a reader known to many as Supp0rtLinux, I'm taking on the large capacity, or extended, battery (VGP-BPL6) to see if the company can be proven wrong.
The extended battery is compatible with the new UX280P and just so you know, it's a monster.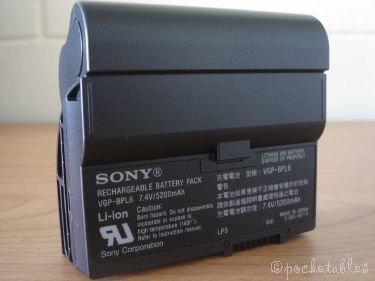 Sony has given it an oddly specific estimated battery life of  5 to 9.52 hours, depending on usage. Based on my previous tests, I'm pretty certain that the lower number is accurate. But I won't know for sure until I give it a try, so that's what I'm setting out to do.  Actually, I'm in the midst of it right now.
The parameters are the same as last time, but this time around, I'm not running 40+ tests. In fact, I'm barely running a fourth of that.  I already learned the long way that variables such as enabling the wireless radios and playing files off of different sources don't impact battery life, so I don't need to re-learn the lesson.
Comparison to standard battery
The biggest question about the extended battery, other than "It costs how much?" ($350), is usually about its physical size. Sony provides its dimensions, which are 2.68"(W) x 1.51"(H) x 3.02"(D), but nothing beats a round of comparison shots.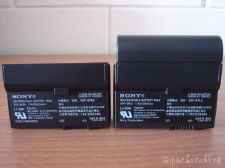 Basically, the extended battery is the hideously deformed (though more powerful) twin of the standard battery. Either that or it's the standard battery with an Elvis-like hairdo. Appearances aside, however, the added bulge actually makes the device a bit more comfortable to hold.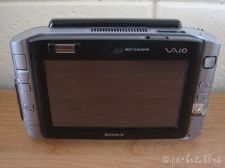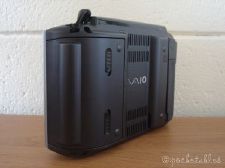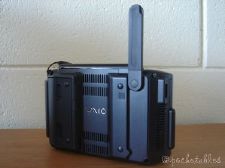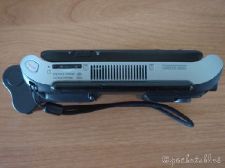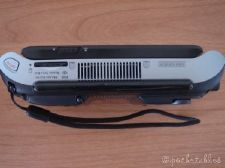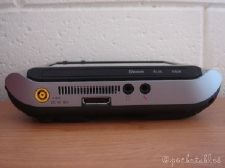 A common problem with add-on accessories is that they aren't compatible with the included ones. I'm pleased to report that the extended battery is a rare exception.
Here it is with the port replicator.
And in the soft carrying case (compared to the standard battery on the right).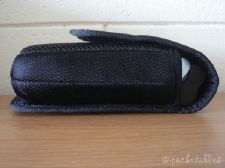 So now you know how the extended battery looks. Find out how it performs here.