Unboxing the Pepper Pad 3
While most of the tech world spent some time today buzzing about the Samsung BlackJack i607 smartphone, I pretended it was late September/early October and unboxed my new Pepper Pad 3 (PP3), the first child of newly partnered Pepper Computer and HanBit Electronics. The companies classify the PP3 as a "handheld Web computer," which makes it clear from the get-go that the device is not intended to compete with the UMPC, even though the specs suggest otherwise.
But I'm getting ahead of myself. Weeks ahead, in fact. First let's get everything out the box.
After the box itself has a turn in the spotlight, of course.
Things of note are the terms "splash-resistant" and "virus and spyware resistant" in the photo above.  Other than that, this is just your everday, run-of-the-mill cardboard box.
So what's inside?
Right off the bat, I must say that I'm very unimpressed with the presentation. The first layer consists of the PP3 itself (nicely protected) and a rectangular box containing the power adapter and 2 extra styluses (or if you prefer, styli). Removing the layer reveals simple quick start instructions printed on a blue cardboard lid, beneath which hides the remaining PP3 accessories.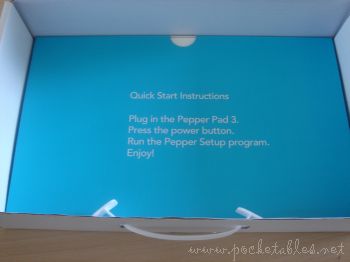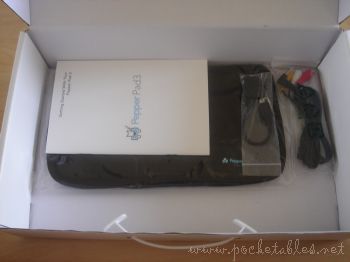 The PP3 comes with a power adapter, two extra styluses, AV cable (for NTSC/PAL output to a TV), USB 2.0 host cable, and a color manual printed on heavy cardstock.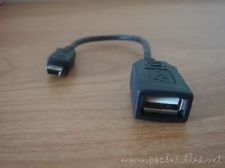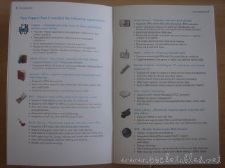 There's also a zippered carrying pouch, which you know played a part in my buying decision.
And of course the box includes the PP3 itself.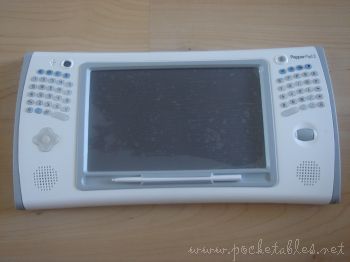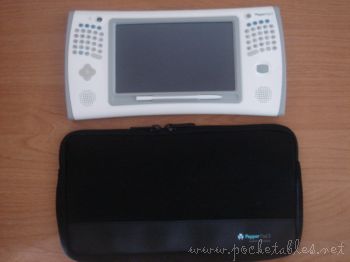 Now that everything's out of the box, it's time for me to close up shop and spend some time getting to know the newest member in the family. But before I go, here's a wordless closer look at the PP3.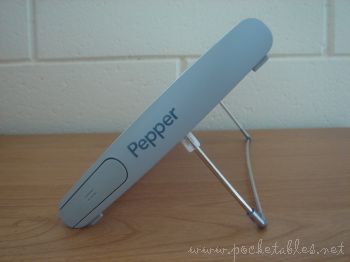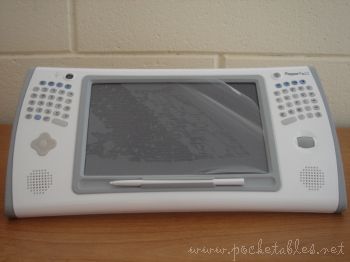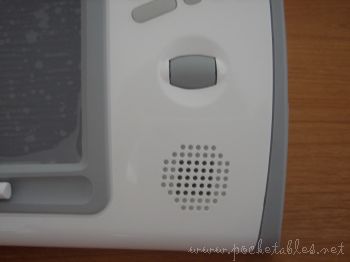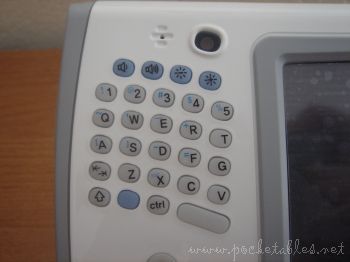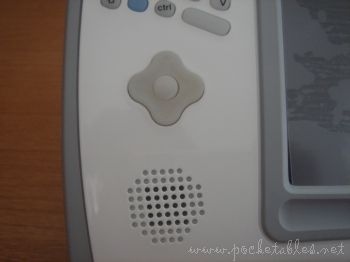 A quick press of the power button and we're up and running in under 5 minutes!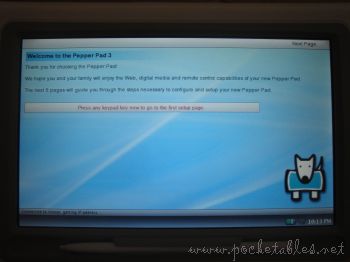 Getting online takes only a handful of seconds.
And that's it for now. Stay tuned for a multipart review of the PP3 in the coming weeks. Rather than take a separate look at each feature (like I did with the UX180P) or provide a more general overview (like with the OQO 01+), I'll be doing a gimmicky little "stuff" series (you know, good stuff, bad stuff) that'll cover all the ins and outs of the device.
First up: everything that's utterly delightful about the PP3. It's too soon to tell for sure, but I suspect that there'll be plenty.