Samsung SPH-P9000 details emerge
At today's Mobile Tech Summit in New York, Vincent from SlashGear and Judie from Gear Diary both got some in-person time with the upcoming Samsung SPH-P9000.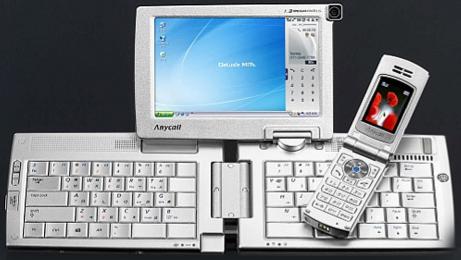 Even more valuable than the chance to snap a lot (and I mean, a lot) of pictures, the duo got some information. It was just this past Sunday that I grumbled about not even knowing how much the device would cost, and today the (outrageous) figure was announced. And it's not pretty.
When the P9000 is released next year in Korea and the year after that in the U.S. (through Sprint), it will cost "under $2,000" and be bundled with the Bluetooth phone shown above, a leather carrying case, and a "full connectivity kit."