HTC Athena undercover at T-Mobile Europe
It's been about a month since the HTC Athena made any noise, and now we know why. The Windows Mobile smartphone has been in the Witness Protection Program.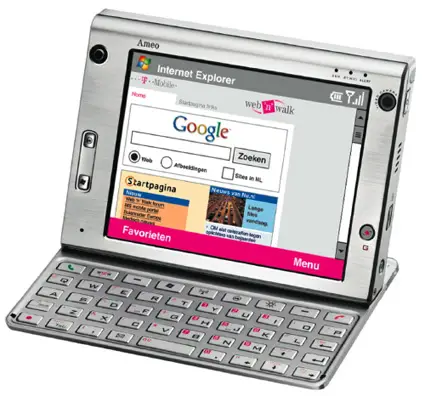 Renamed Ameo and living in Europe, the Athena will be up for the taking through T-Mobile in a few weeks. The latest set of specs making its way around the Web seems to have stuck, so there's nothing new in that department. One sort of interesting tidbit is that the Ameo will ship with three styluses (I don't like the word "styli"): two standard ones and a multifunctional pen.
And I don't know how the feds allowed this, but at some point while in Europe the Athena apparently snuck off to Taiwan, shedding its Ameo branding and silver keyboard along the way. And MobileLife can prove it.
[via
SlashGear
]