New Vaio UX Micro PCs: One in blue, all with Vista
Sony Japan just announced three more models to its UX series of Micro PCs. The UX91S, UX91NS, and UX71 are the first in the family to run Windows Vista Home Premium and Vista Business in a variety of configurations . . . and colors.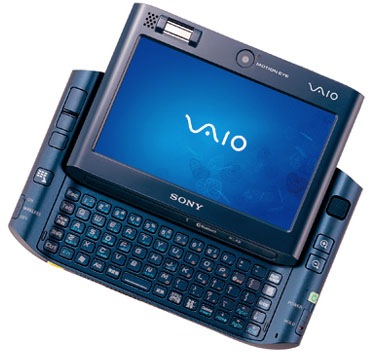 The product page is in Japanese, so I can't tell exactly to what extent the configurations are customizable. What's clear, however, is that the high-end blue UX91NS ($2,283) runs Vista Business on its 1.33 GHz Core Solo U1500 processor and has the same 32GB SSD seen in other models, as well as 1GB of RAM and the extended battery. On the opposite end of the spectrum is the silver UX71 ($1,557), which features Vista Home Premium, 1.20 GHz Core Solo U1400, 30GB HDD, 1GB of RAM, and the standard battery.
All three 1Seg-tuner-toting models are scheduled for release in Japan by the end of the month.
[
Micro PC Talk
]