Nurian Z1: Redesigned, priced, and almost launched
The Nurian Z1 has gone through a number of changes since it was first spotted a few months ago.
Its "Z1" designation used to be just a temporary in-house name. Now it's official.
It was originally set for a February launch in Korea. Now it'll be there in March.
Pricing used to be classified as unknown. Now it's around $533.
The specs seem to be untouched (5" touchscreen, Windows CE 5.0, wi-fi, etc.), but the same can't be said for its appearance.
Aside from the obvious difference in casing color and possibly finish, the Z1 now sports a new Nurian-branded silver hinge, brighter-colored keyboard, and silver accent on the right side of the display.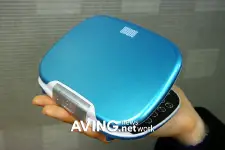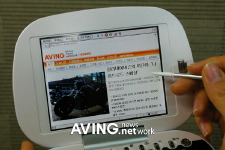 Okay, so the differences are incredibly subtle and minor, but I'm sure that the person responsible for the changes would appreciate being recognized for the ten minutes he/she put into the "redesign."
The "new" e-dictionary also has an SD card expansion slot, removable 1900 mAh li-ion battery, stylus silo, and cartoon-like GUI, all of which wasn't known about the previous version.
I wonder if there's an option to convert the entire UI into English. I learned from my iriver D26 (review coming soon) that various elements throughout the system being shown in English (look at the date and "Z1 center" at the top of the screen) are sometimes just there to mislead naive U.S. customers.
[
AVING USA
]