T-Mobile announces Sidekick iD
It's good to see the Sidekick iD looking better than it did a few weeks ago.
Along with yesterday's official press release and dedicated-section launch on the Sidekick website came a new release date of April 25 (a week later than expected), a trendy lowercase "i" in its name (blech!), a nice set of photos, and confirmation of previously leaked specs.
The iD's feature set is actually really similar to that of my (first and last) Color Sidekick from 2003. And since I paid more than $100 back then, this new back-to-basics device isn't too bad. I imagine that it'll be quite the hit among teenagers and their parents.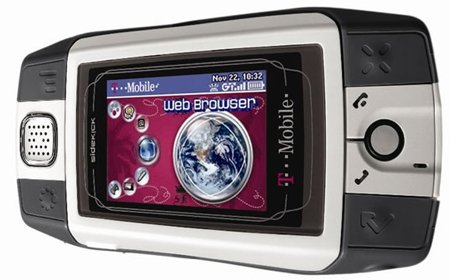 At just $100 with two-year contract, the Sidekick iD supports T-Mobile myFaves, various IM clients (AIM included), HTML web browsing, and personal email. It can also be customized with colorful accessories and interchangeable faceplates.
Battery life is rated at 5.3 hours of talk time and 6 days of standby.
I wonder what would've happened if T-Mobile hadn't gone the celebrity route with the Sidekick II (remember Snoop Dog and Molly Shannon texting each other in those "Everybody needs a Sidekick" ads?). The original Sidekick was marketed so horribly with those Johnny Chase cartoons that I'm actually still a little shocked by the device's current success.
Thank goodness for Paris Hilton, I guess.
[via
SlashPhone
]