Engadget readers name Sony Vaio UX280P best handheld of 2006
If a great price isn't enough to persuade you to pick up a Sony Vaio UX280P, how about top honors from Engadget's legions of readers?
Vying for the Handheld of the Year title against the UX280P was a motley group of gadgets whose individual  inclusions in the category were as curious as the legitimacy of the awards themselves. The other nominees, sharing more differences than similarities, were the Asus R2H and Samsung Q1P UMPCs, the Pepper Pad 3 Linux-based Web computer, the Sony PRS-500 e-book reader, and the Sony mylo personal communicator. Whatever the reason for the categorization, all five "handhelds" were in the running against the micro PC, and the UX280P emerged victorious.
If you remember that the UX series was named the best-selling handtop last year (only to be called the worst notebook of the year a week later), its success in the Engadget polls shouldn't be too surprising.
A couple of things that do surprise me are that the Engadget editors actually gave the crown to the Sony Reader (the gadget that's probably most out of place) and that four of the six nominees are currently sharing my roof.
Even though the awards are frivolous and the handheld category in particular is a bit screwy, I'm still really happy that the UX won.
Seriously, though, how could it not? I mean, look at it!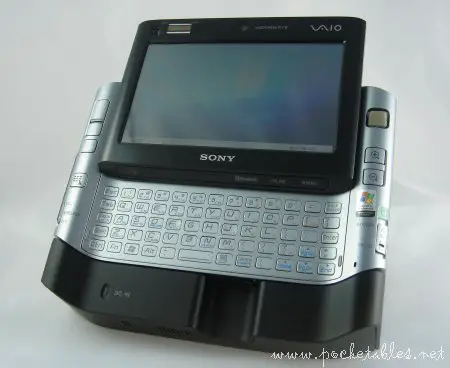 [
Engadget
]