Samsung unveils SPH-P9200 WiMAX UMPC
The Samsung SPH-P9000 "butterfly" UMPC that was supposed to be released this year has apparently just been succeeded by the SPH-P9200.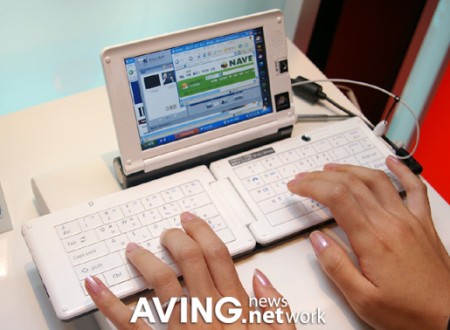 Specs are slim at the moment, but aside from a glossy white housing and some minor hardware modifications, everything that is known hasn't changed. Like the P9000, the XP-based P9200 sports a 5-inch touchscreen, 30GB hard drive, and Mobile WiMAX connectivity.
Unless this device is immediately and readily available the second WiMAX becomes available in the U.S., its chance of success is looking pretty bleak to me. What do you think?
[
AVING USA
]