HTC Advantage X7501 sizes up OQO Model 02
Just about the only thing the HTC Advantage X7501 and the OQO Model 02 have in common is their size.
Both sport a 5-inch display and bear such similar dimensions that choosing between power/functionality and portability may actually not be a decision you need to make.
The HTC Advantage and Model 02 measure 5.26 x 3.89 x 0.63 (0.79 with keyboard) and 5.6 x 3.3 x 1.0 inches, respectively.
Obviously, the price difference between the two devices is incredibly significant (depending on configuration, the Model 02 can be $1,000 more expensive), as are the operating systems (Windows Mobile 6 versus Windows XP or Vista) and internals.
But right now, all of that doesn't matter. The sole purpose of the following pictures is to illustrate size. That's it.

HTC Advantage in tablet mode
HTC Advantage with keyboard cover


HTC Advantage in mini-laptop mode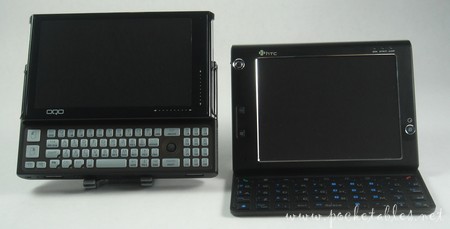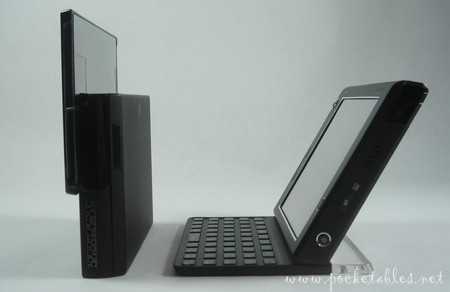 Keyboard

I have the Model 02 on loan from the lovely folks at Dynamism for a few weeks, so feel free to let me know if there's anything you're interested in seeing in my full review.