Unboxing the 3G Apple iPod nano
The first thing I did after receiving my $100 iPhone credit last week was spend it. I couldn't find any iPhone accessory I liked or wanted, so I decided on a third-generation iPod nano instead.
I'm normally more of an iriver or Creative fan when it comes to digital audio players (the last iPod I bought for myself was in 2002), but a 4GB nano for only $50 isn't something I could pass up.
The player arrived a few days ago, but I didn't open it until this afternoon (an indication of how much I actually wanted it, I guess).
Apple always does a fine job of packaging its products: very clean and simple.
Included with the player are a dock connector, headphones, USB sync cable, stickers, quick start guide, and requisite product information.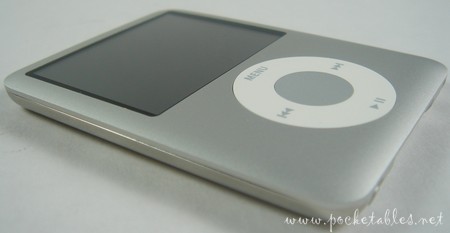 It's a cute little thing, isn't it?
This may be blasphemous to say, but I think it's way too thin. Unnecessarily thin, really. It adds some irony to the player having been dubbed the "fatty" nano.

I'm actually quite fond of its widened proportions, though. It's an improvement over the second-gen's long and lean look, which I always found to be a bit of an eyesore.
The 2G nano (which my husband won at a company meeting) and the Samsung K3 are the only thin DAPs I have in my collection, so they're my only comparison devices right now. I don't know how much thinner players can actually be, but I hope this is the limit.
I haven't turned on the new nano yet, but I did already manage to scratch the crazy mirrored back. And all I did was place it on the table!
Update: Read the full review.