HTC Advantage X7501 benchmarks
I've just finished running a handful of performance tests on the HTC Advantage X7501 using Spb Benchmark.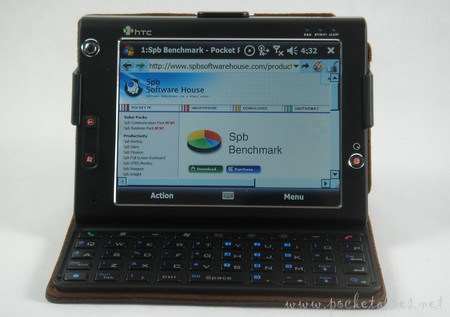 The software, while excellent, isn't a perfect fit for the Windows Mobile 6 and Vista combination I use, so some of the minor tests either failed or were incomplete because of software incompatibility. The main tests, including a read/write speed comparison between the Advantage's 8GB microdrive and miniSD card slot, went off without a hitch. View the full results below.
Spb benchmark index: 370.29
CPU index: 2336
File system index: 174.13
Graphics index: 317.48
Some of these numbers are quite different from the results yielded from the Dopod U1000, which is the Asian variant of the Windows Mobile 5 X7500.
Here are the rest of the results.
Microdrive read/write test: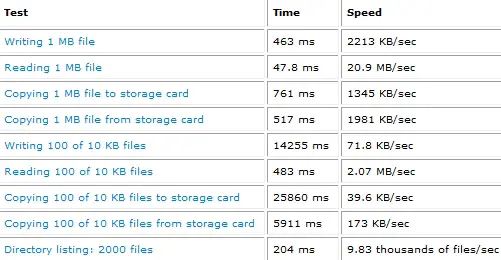 MiniSD card read/write test:
Microdrive vs. miniSD card:
If you've been worried about running applications from or watching movies stored on the microdrive, you can definitely rest easy. It's fast!