Review: Sony Vaio TZ (TZ170N) performance
The Sony Vaio TZ ultraportable notebook series is available with 1GB or 2GB of RAM and either a 1.06GHz (U7500) or 1.2GHz (U7600) Intel Core 2 Duo processor.
Since I mentioned "zippy performance" in my first impressions piece and I couldn't offer any analysis of the benchmark results yielded by the U7500 and 2GB of RAM combination of my TZ170N, I'd like to share some additional numbers and details that should put everything into some real-world context.
Before I go on, here are some specs of the TZ170N that are relevant to performance.
CPU:

1.06GHz Intel Core 2 Duo U7500
533MHz FSB, 2MB L2 cache
RAM:
2GB 533MHz DDR2
OS:
Windows Vista Business
Storage:
100GB Ultra ATA, 4200 rpm
Graphics:
Intel GMA 950, 945GMS chipset
Video RAM:
224MB
Optimization
I'm not much of a system tweaker, so I actually haven't optimized Vista at all. Even though I have between 84 and 87 processes running at all times and always take advantage of Aero and Windows Sidebar, I honestly see no reason to disable or tweak anything to improve performance.
My housekeeping routine includes Windows' system tools (disk cleanup and defragmenter) and Uniblue's PowerSuite (RegistryBooster, SpeedUpMyPC, and SpyEraser). I run through everything about once a week, which seems to keep the TZ running exactly as it did on day one.
My startup items include:
Windows Defender
HD Audio Control Panel
Intel Common User Interface
Alps Pointing-device Driver
ISB Utility
Java Platform SE 6 U2
Protector Suite QL
AML
SmartWi Helper
AntiVir Workstation
Microsoft Windows Mobile Device Center
QuickTime
iTunes
Microsoft Windows Sidebar
Bluetooth Stack for Windows
PrintKey
System Activity
Here are some shots of how my system looks as I write this in TypePad via Firefox.
CPU Usage
Disk Load
Memory Usage
Performance Times
Now for the results that really matter: time.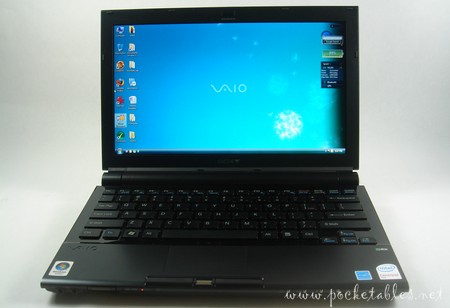 Your time. How much of it will the TZ170N take away when you want to shut down, reboot, launch a program?
Sleep:

3 seconds
Wake:
5 seconds
Restart:
3 minutes, 3 seconds
Shut Down:
3 minutes, 38 seconds
Cold Boot:
1 minute, 57 seconds
Launch Firefox:
5 seconds (first launch after restart)
2 seconds (subsequent launch)
Launch IE7:
3 seconds (first launch after restart)
3 seconds (subsequent launch)
Launch Word :
7 seconds (first launch after restart)
1 second (subsequent launch)
Launch iTunes:
13 seconds (first launch after restart)
11 seconds (subsequent launch)
Launch WMP11:
5 seconds (first launch after restart)
3 seconds (subsequent launch)
Wake to Firefox Launch:
8 seconds
Wake to IE7 Launch:
9 seconds
Wake to Word Launch:
7 seconds
Wake to iTunes Launch:
16 seconds
Wake to WMP11 Launch:
7 seconds
Rip DVD to DivX*:
35 minutes
*1:18 movie to DivX (320 x 240, 684kbps, 462MB) using CloneDVD Mobile with Firefox and Word running in the background.
Conclusion
The TZ170N's restart, shut down, and cold boot times are atrocious, but since Vista's default "off" state is actually Sleep, such times are somewhat of a non-issue. I use the TZ for at least 10 hours daily, sleeping and awakening the system five or six times each day, and restart the unit about once a week. In the past seven weeks, I've shut down and cold booted only twice.
How you interpret the timed results above depends on what you're used to, but for me, the TZ170N is basically an instant-on device. I don't own anything else that can awaken and then access the no-compromise full internet in eight seconds.