Unboxing the Sony A810 Walkman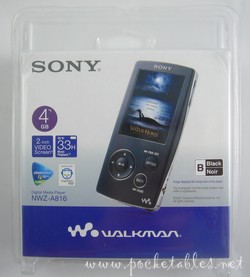 Sony's NWZ-A815 (2GB), NWZ-A816 (4GB), and NWZ-A818 (8GB) digital media players make up its top-of-the-line A810 series of video-enabled Walkman.
Targeted at a less youthful demographic than the S610 series, the A810 has a larger display that can be viewed in both portrait and landscape modes, features exceptional battery life (8 hours for video, 33 hours for audio), and is bundled with a decent set of MDR-EX082 noise-isolating in-ear headphones. Like the S610, it is also free from the shackles of SonicStage and ATRAC.
Check out my unboxing below and stay tuned for the full review.
I bought my player from a local Sears, which only carried the 4GB black model. The A810 series is also available in 2GB and 8GB capacities and in pink, white, and silver (exclusive to Sony Style) elsewhere.
The player is bundled with a headphone cable extender, proprietary USB cable, cradle connector (for use with the Walkman Cradle
), and the MDR-EX082 with extra rubber tips.
Here's a closer look at all of the accessories (except the run-of-the-mill cable extender):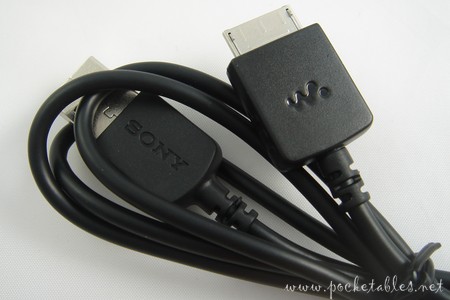 And here's a better look at the player:
Update 10.28.07: Read the full Sony A810 Walkman review.