$800 instant rebate on OQO Model 02 with EVDO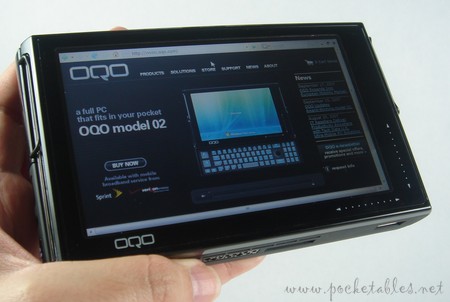 As part of a special 72-hour Pink Friday II sale going on now until December 2nd, TigerDirect.com is selling brand new XP-based OQO Model 02 UMPCs at deeply discounted prices. The mid-range configuration, with its 1.5GHz VIA processor, 1GB of RAM, and EVDO Rev A mobile broadband connectivity, has received an $800 price cut and is available for only $1200. The same unit without the EVDO is just $1070, an equally astonishing $780 savings off TigerDirect's list prices.

Even though their original prices aren't actually in line with OQO's recent MSRP reduction, the sale is still extraordinary, especially considering that the UMPC was just named the year's second most important business tech product. If I didn't just buy my Fujitsu LifeBook U810, you can be sure that my order for a Model 02 would already be processing (you may remember how much I enjoyed my review unit).
[
Boy Genius Report
]