Wibrain B1 UMPC for $699 at Dynamism
Wibrain and Dynamism have recently teamed up to launch the B1 UMPC in the U.S. at an attractive $699 starting price.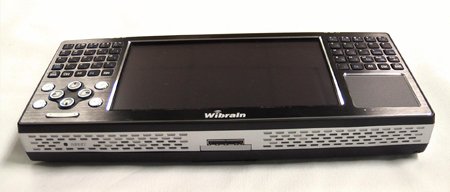 Both configurations of the (questionably attractive) 4.8-inch 1024 x 600 touchscreened device, already available for preorder and expected to begin shipping by late December, feature a 1.2GHz VIA processor, Bluetooth, wi-fi, and integrated webcam. The entry-level B1E model ($699) has a 30GB hard drive and 512MB of RAM, while the B1H ($849) has double that.
Both versions run Windows XP Home, which automatically makes not buying a B1 of my own a no-brainer for me. I know that not many share my feelings about this, but I'm actually quite happy with Vista on mobile devices (even the Intel A110 processor in my Fujitsu U810 is doing fine). I'll honestly never buy another system running XP again.
[
UMPCPortal
|
Mobility Site
]