Nokia N810 Internet Tablet size comparisons
In response to yesterday's Nokia N810 unboxing, my pal Benz145 asked to see the Internet Tablet next to the iPhone to get a better idea of its thickness.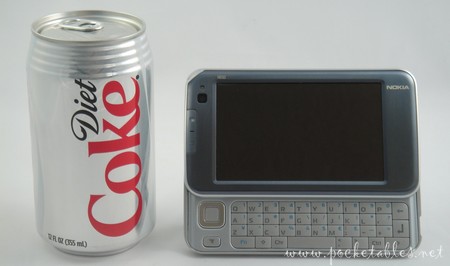 Rather than append the photos to the original post, I decided to take a round of comparison shots of the N810 beside some other gadgets and several common items (similar to the Fujitsu U810 size comparisons I did last month) to put the unit into some context that I hope everyone can relate to.
Since Benz made the original request, the iPhone is up first: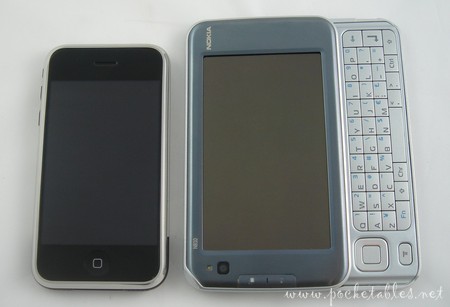 The N810 is actually much thinner than I expected it to be, possibly because I've gotten used to the thickness of the AT&T Tilt.
And speaking of the Tilt . . .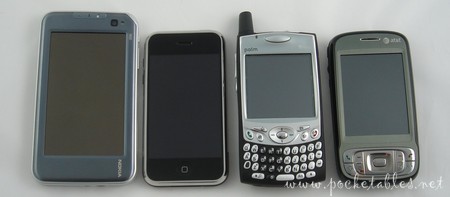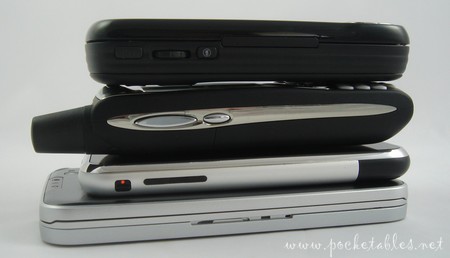 Now let's take a look at the N810 alongside several other gadgets.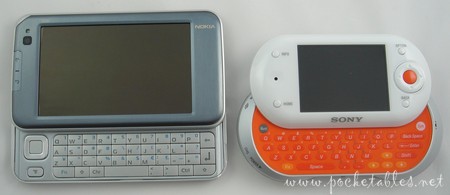 This next one was taken to illustrate the size differences of the keyboards.
I can't think about mobile-device keyboards without thinking of UMPC thumboards, so here's the N810 next to some of those: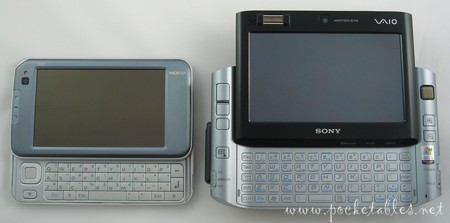 I know that seeing one device next to another device doesn't always give you a sense of how big either one is, so I'll end this post with some photos including everyday items like a pack of cards and Scotch tape.
The Nokia N810 Internet Tablet measures 5.04" x 2.83" x 0.55" and is available now for as low as $418 (MSRP $480).