Samsung P2 Bluewave firmware adds new Bluetooth features
The first of several Bluewave firmware updates planned for the Samsung P2 digital media player has recently been made available at the company's download center. And what an update it is!
Version 2.08 of the MTP-based US firmware delivers on earlier promises of extensive Bluetooth functions by enabling the P2 to 1) make/receive phone calls when paired with a Bluetooth-enabled mobile phone and 2) transfer files between the P2 and other Bluetooth devices (e.g., another P2, phones, computers).
Update 2.1.08: Bluewave 2 firmware version 3.07 now available
A pair of headphones and the P2's built-in microphone allow users to make and answer calls with their phones still tucked away in a pocket or bag.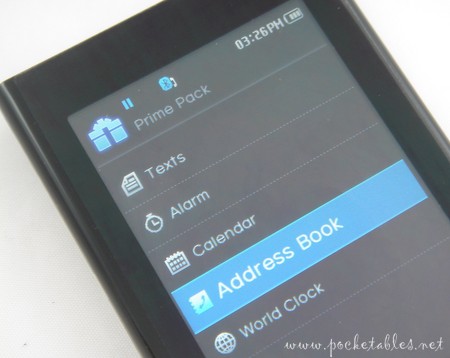 In addition to the new Bluetooth capabilities, the firmware:
modifies the icons used in the Cosmos menu (they look more 3D and glass-like now)
adds an address book that can be populated with contacts received via Bluetooth from a mobile phone
adds AAC support
enlarges album art and visualizations during music playback
improves touchscreen sensitivity and responsiveness
The Korean firmware also includes a bilingual dictionary and virtual keyboard.
This is the most substantial firmware upgrade I've ever seen from any company for any product. With at least two more Bluewave updates already planned for release in the coming months, the Samsung P2 could certainly become a major player in 2008.
Check out more details and some user experiences of the new firmware at YJzone.net and Head-Fi. And if you haven't already, please take a look at my full Samsung P2 review.
Thanks, Utew!