Unboxing the Creative ZEN
When Creative's newest ZEN digital media player model, which packs an astonishing 32GB of flash memory into its credit-card-sized body, begins shipping in the next few weeks, it will be the highest capacity flash player available anywhere in the world.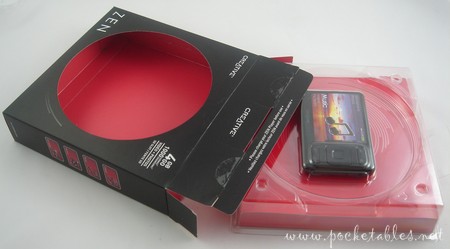 The player has been available in 4GB, 8GB, and 16GB capacities since its late-summer launch and has been receiving rave reviews due in part to its SD card expansion slot, native DivX support, and 2.5-inch QVGA display boasting 16.7 million colors.
I'm expecting great things from the ZEN, as I've been using the Zen Vision:M it replaced for over 1.5 years, so I didn't waste much time getting everything out the box. Have a look below and come back later for my full review.
Packaging
The ZEN box's red-and-black color scheme is attractive and eye-catching. I've never seen it hanging alongside other devices at retail stores, but I can imagine that consumers shopping for a new player would be drawn to it purely because of its comparatively unique packaging.
I'm one of those people who rarely turn on a new gadget before fully charging it first, so the "Please charge your ZEN Player before use" instruction printed on the inside flap was already something I intended to follow.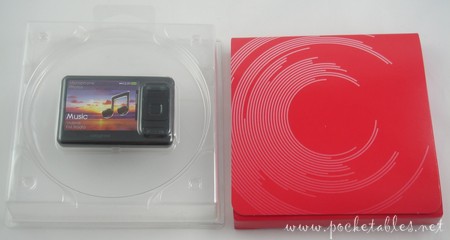 The player itself is sealed in one of those wretched blister packs, and the rest of the contents are inside a glossy red envelope-like box.
Placed on the inside top flap of the box is another reminder to charge the ZEN before using it.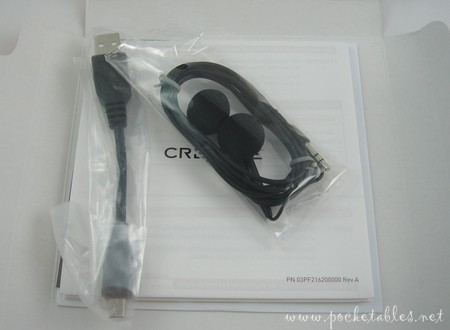 Below that is a typically sad set of accessories.
Contents
Shipped with the ZEN are the shortest USB cable ever invented, black earphones, installation CD, quick start guide, and various leaflets and offers for free content.
Quick Look
Stay tuned for my full review . . .