Clarion MID temporarily called MiND
Is Intel the only company using the MID term? It sure looks like it. Not only are Toshiba and other companies whose products are being featured by Intel as MIDs calling their devices UMPCs, an acronym that an Intel spokesperson told me today isn't even being used anymore (!), but Clarion has gone ahead and added a letter to the term. What we all thought was called the Clarion MID yesterday is apparently now answering to the development codename MiND, or mobile internet navigation device.
But don't tell Intel.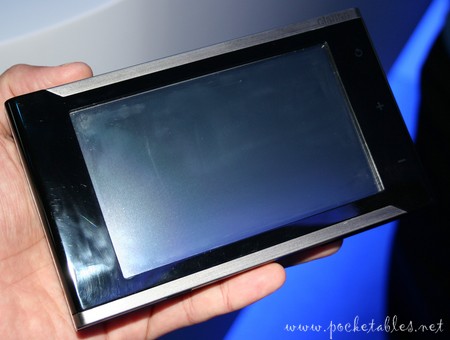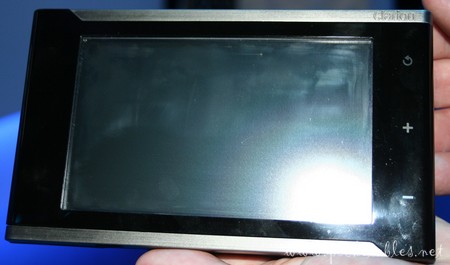 The company representative whose hand posed for our camera might not be too pleased.

As he tilted and turned the touchscreened unit for our lens, he was so happy to tell us about the Menlow platform that we don't want to let him know that in the Convention Center's North Hall, Clarion barely knew what Intel was.
All Clarion cared about was making sure we knew that the MiND was a "revolutionary new device" featuring "precision navigation functions, comprehensive internet accessibility, and a full range of entertainment features including music, video, and photographs."
Due to the marketing angle, the device's fact sheet is pretty bare in terms of technical specs. What it does list, however, are wi-fi, WiMAX, Bluetooth, GPS, camera, media player, web browser (Coolfox), hands-free phone, widgets, email, flash player, PDF viewer, and a docking system.