Hands-on with the DataWind PocketSurfer2 (PC Edge)
I sat down with the very fine folks of DataWind today for a private meeting in their suite at the Luxor about the PocketSurfer2. We spent about 45 minutes discussing the GPRS-enabled handheld device, clarifying early (mis)information and global distribution, and basically just enjoying the features of the unit. Join me below for lots of photos, previously unknown details like 25GB of free online storage, and a video of the PocketSurfer2 in action.
What is it?
If this is the first you've heard of the PocketSurfer2, then you must be new to this site (just kidding and welcome!).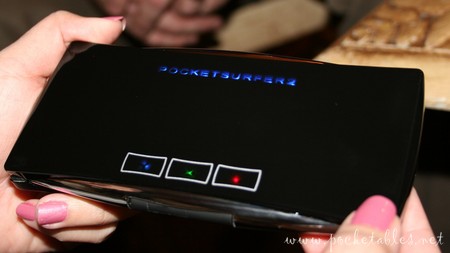 At its core, the device is all about the Internet. The real Internet. Here's a bit from the product info:
PocketSurfer2 is an ultraportable device [6.0 x 3.98" x 0.6"] that fits easily into a pocket or bag and delivers the real web, just like at home or at work. Weighing in at just 174 grams (6.1 ounces), the PocketSurfer2 allows you to browse the web in its original layout on a 640 x 240 full color widescreen display [5.5 inches across] using a mouse cursor and a full backlit QWERTY keyboard, making it the most usable handheld web device around. It doesn't hang about either, with page-load times of under 7 seconds over [quad-band] GPRS thanks to DataWind's [patented instruction-set] compression technology.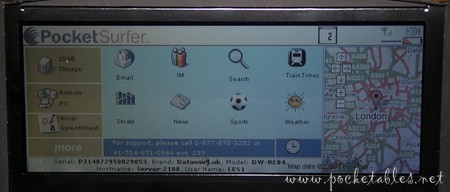 With a built-in GPRS antenna, SIM card, and GPS receiver, users are given secure access to email, IM, chat, Google Maps, and the Internet, complete with Java, ActiveX, and Flash. The device also comes with 25GB of free online store, software to allow remote access to a PC, and online word processing and spreadsheet applications. The web, then, is everything.
What it can't do, unfortunately, is streaming video and audio. Sound will be incorporated in the future, as DataWind would like to add VoIP functions, but at the moment, the PocketSurfer2 is silent.
The clamshell unit features a mini-USB port that is designed exclusively for charging the unit's internal battery, which is rated at about 4-5 hours (depending on usage) and 5 days of standby time. The port cannot be used to connect the PocketSurfer2 to a computer.
How do you use it?
Since it is not equipped with a touchscreen, the PocketSurfer2 is controlled with a roomy backlit QWERTY keyboard (our camera's flash washed out the blue backlighting; see video below for a look at the backlight). Each key is just about thumb-sized, making data entry quick and easy.
It doesn't look like it from the pictures and I certainly didn't expect it, but the keyboard actually offers terrific tactile feedback. Outstanding, really, especially for a thumboard. Typing is really comfortable and I suspect that speed could get quite fast over time.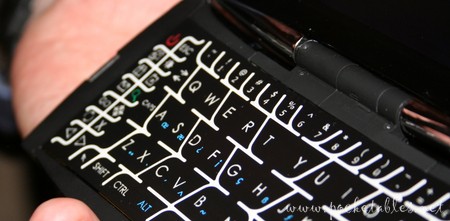 Shortcut buttons on the left (power, zoom, home, email, go, refresh, back/next, etc.) and a 4-way button that controls the on-screen cursor on the right make take care of navigation. A mouse pointer would have been better/faster, but the buttons do their job satisfactorily.
Where can I get it?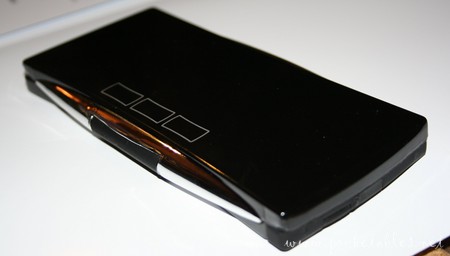 The PocketSurfer2 has been available in Europe for several months, where for a highly palatable £179, users get 20 hours of free surfing per month and the option to sign up for contract-free unlimited web access for £6 per month. This is made possible through built-in Orange SIM cards, which DataWind purchases in bulk and "converts" the included data plans to usage hours.
Similar deals exist with Vodafone in Germany, where customers get 30 hours of free surfing per month, and other carriers throughout the world. When the PocketSurfer2 launches in Spain, for example, the purchase price (about 250 euros, roughly the equivalent of £179 in the UK) will include 50 hours of free monthly surfing!
DataWind's ultimate objective is to one day be able to offer the PocketSurfer2 with free unlimited access to the Internet for absolutely everyone. The company's intention is to drive down the cost of data by relying on the revenue acquired through web-based advertisers that can offer highly focused, location-based ads because of the demographic information users' input during the registration process.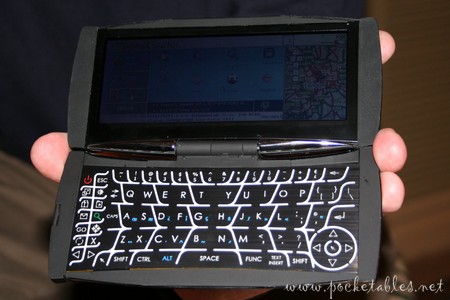 For now, though, those interested in purchasing the PocketSurfer2 must be content with the free usage hours available in their countries. Expensive roaming charges apply when traveling outside of a unit's home country, so if you're a UK resident who thinks taking a trip to Spain to buy one is worth the cost of the flight, don't pack your bags.
In the U.S., where data plans are outrageously priced in comparison to other regions, DataWind has changed their marketing strategy and is selling the PocketSurfer2 as the PC Edge. Available through EdgeTech (OEM) and other independent mobile phone stores, the unit retails for $299 and unfortunately requires a $30 monthly fee for unlimited access to the Internet.
I inquired about T-Mobile's involvement and was told that while a T-Mobile SIM is being used (not removable by the user, by the way), DataWind isn't bringing the device to the U.S. through the carrier.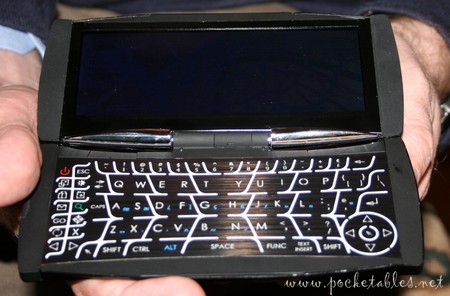 There are currently no plans for any mobile carrier in the U.S. to subsidize the PC Edge.
What does it come with?
Included inside every PocketSurfer2/PC Edge box is a soft pouch (below), wall charger, CD-ROM containing remote desktop software, quick start guide, and user manual.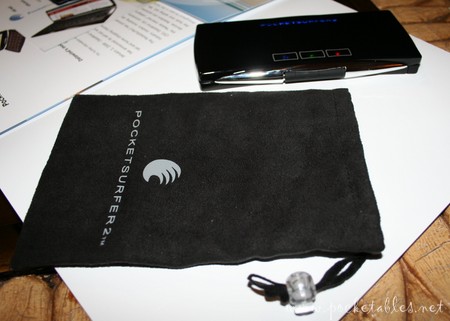 Several third-party accessories are available as well, including leather cases and a USB charger.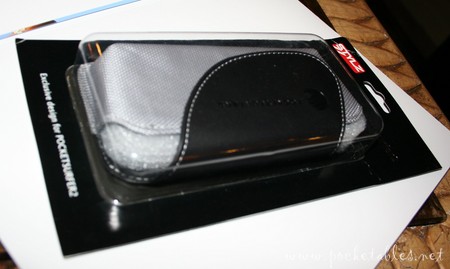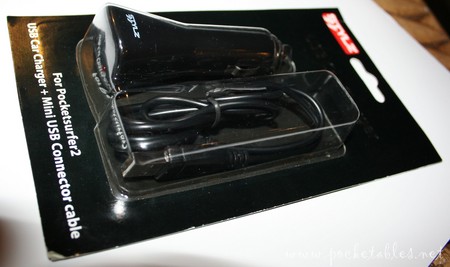 PocketSurfer2 in action
Now that you know all there is to know about the PocketSurfer2, take a break from reading and watch the video of it in action below.
Huge thanks to DataWind for all their time!