HDPC device claims to solve smartphone problems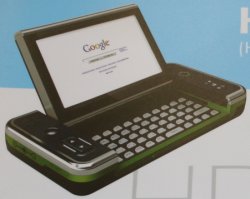 It's been over a year since we last saw the Hybrid Dual Portable Computer, or HDPC, by Korean company Mobile Intelligent Ubiquitous. Since then, the device has received some much-needed cosmetic attention and resolved to be the "next-generation phone to solve smartphone's problems."
The makers of the self-proclaimed "all-in-one device that converges multiple functions" so that it can be the UMTS/GSM cell phone, Internet phone, PMP, camcorder, UMPC, e-dictionary, eBook reader, navigation gadget, and handheld game machine that it is were in attendance at CES last week, so I had to check them out. I was prepared to ask them all kinds of questions, specifically those pertaining to the HDPC's "dual OS and dual mode" features, and maybe even get some concrete specs on the touchscreened (4 inches, 800 x 480) unit.
If only the MIU booth didn't look like this.
Completely empty. Not a single person, not a single unit on display. Aside from a few posters and product sheets that contained little more than vague descriptions, the booth was empty. Beneath two plastic domes (one on the Information stand, the other on a shelf at the back) were business cards.
We waited around for a bit just in case the company rep stepped away from the booth with the HDPC for some reason, but no one showed up.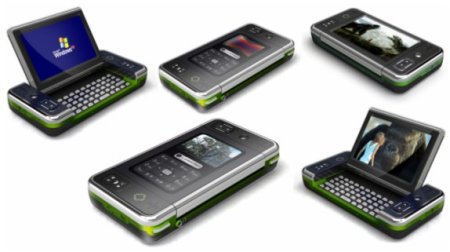 The MIU website advertised on banners in the booth doesn't include anything other than what's on the product sheets either, but it does provide some additional images.
Exactly how the HDPC intends to solve the issues plaguing smartphones remains unknown.