OQO Model 02 gets 64GB SSD and better display
Alongside showing off its Model 02 featuring integrated mobile WiMAX (via Sprint's Xohm network), OQO also used CES to announce the immediate availability of its UMPC with a 64GB SSD option and new sunlight-optimized display that reduces glare and reflection by more than 50 percent.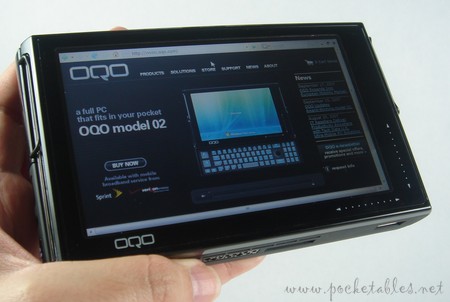 Buyers of the two highest configurations of the 02 ("best" and "best with SSD") can add the optimized display to their order for an additional $199. The 64GB SSD option, which includes the new screen, costs an extra $650 and pushes the price of the highest spec'd model to a jaw-dropping $3,000. You may remember from my OQO Model 02 review how impressed I was with the tiny machine, but come on. $3,000?!
[
Press release
(thanks, wofy)
]