Tiny iriver D5 multimedia e-dictionary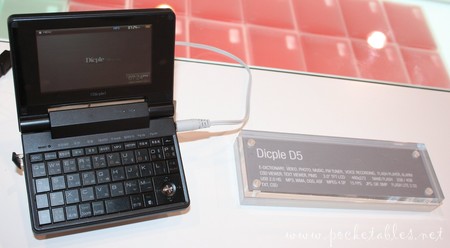 Though not as appealing to me as the iriver Wing, the super compact iriver D5 e-dictionary still has me considering a deal with anyone in Korea willing to get me one in exchange for my long-in-the-tooth D26 clamshell.
Not only is the D5 infinitely more attractive in its metal-finished casing than the D26, it's also more capable with Flash and video support (MPEG4-SP, 15fps). If it weren't for its Korean interface, I may not have been able to put it down when I got some time with it this week. It's just way too cute!
As iriver's smallest multimedia dictionary, the D5 is touted as being light, powerful, and ideal for students.
It contains more than 50 dictionaries (e.g., English, Korean, Chinese, Japanese) and has 2GB/4GB internal flash storage and a 3-inch TFT display.
It can play MP3, OGG, WMA, and ASF audio files through its built-in speakers or a pair of headphones connected to its standard 3.5mm jack. An FM tuner, text reader, and photo viewer round out the D5's feature set and make it a decent low-capacity flash player for even those without need for the dictionary functions.
Then again, I'd say just about anything to get one of my own right now. My iriver D26 is already packing up its things and looking for a new home.