UMPC car mounts at RAM booth
RAM has been making UMPC car mounts for quite a while now, but its selection has never been too extensive. Not until recently, anyway.
Although a dedicated UMPC section doesn't yet exist on its website, we did get a peek at its upcoming mounting solutions for the Fujitsu LifeBook U810 and Samsung Q1 Ultra at CES.
A release date hasn't been set for the U810 mounts, but several kits have already been added to RAM's site.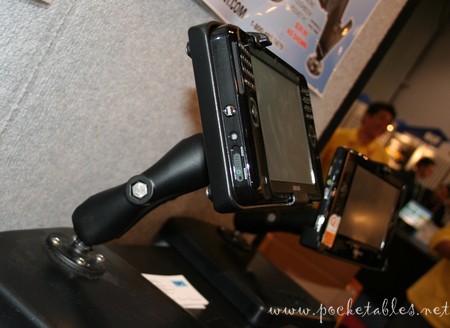 The Q1 Ultra mounts, on the other hand, are available now.
While browsing the website, I also came across a nice selection of mounts for the OQO Model 02.
There are still a lot of UMPCs and handtops available (and on the horizon) that need RAM's attention, but this is definitely a very nice start and an indication that our little computers are here to stay.