Unboxing the Samsung S5 (YP-S5)
The Samsung S5 was part of a trio of new flash-based digital media players the company announced last summer at IFA 2007. Although slimmer and more fully featured than the K5, its predecessor, the S5 was overshadowed by the arresting design, large touchscreen, and exciting Bluetooth functionality of the Samsung P2. As a result, when the S5 began shipping in the U.S. in November, few noticed.
What a shame! Because not only does the player have that integrated 1.5W slide-out speaker most liked on the K5, it also has much of the same functionality the P2 only got after two Bluewave firmware updates (e.g., extensive Bluetooth support, flash games). It even has an audio-in jack so that other DAPs can make use of its speakers. See what else the S5 is about as I unbox it below and come back later for my full review.
I'll have a lot to say in my review, so I'll keep quiet for this.
Update 2.17.08: Samsung S5 review now available.
Packaging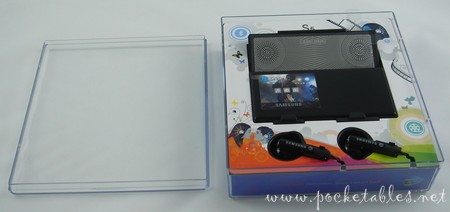 Contents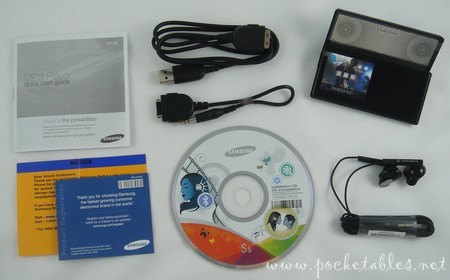 Quick Look