Lesson: Even small AT&T Tilt parts are there for a reason
I usually run to my husband when any of my gadgets have a hardware issue, so of course the one time I decide to take matters into my own hands I end up doing something wrong.
It started simply. I was using my AT&T Tilt in its slide-out position when I noticed something peeking out from behind the screen. I flipped the phone over and saw a little piece of rubber sticking out of the top of the sliding mechanism's left railing. After comparing the dangling piece with its counterpart tucked into the right railing, I determined that it served no purpose and tore it off.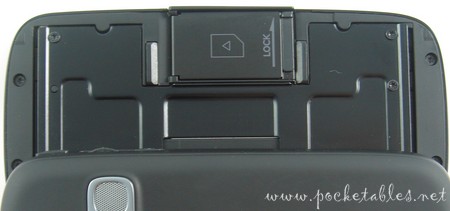 I know now that it was there for a reason (albeit a small one), but at the time, I assessed my handiwork and carried on with my day.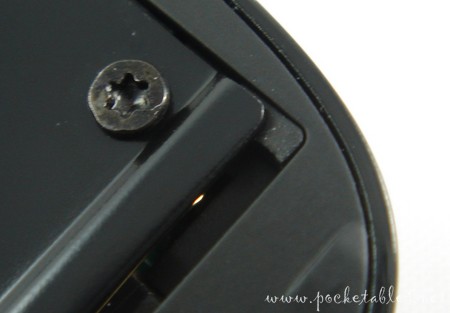 I rarely use my Tilt without the keyboard exposed, so it wasn't until a few days later when I was playing a stylus-driven game that I realized something was a little off. The display felt loose and was sitting atop the keyboard a little crookedly.
The "problem" was very subtle; someone who picked up the Tilt for the first time probably wouldn't have noticed that the two halves (the display and keyboard) weren't aligned. It's even difficult to tell in the photo that the right side of the Tilt's back is sitting lower than the left.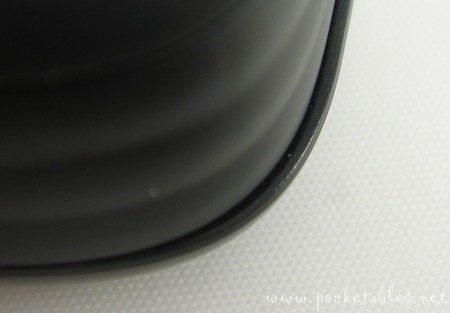 The difference was negligible (only about a millimeter) and didn't negatively affect anything significant, but I knew it wasn't like that before.

Before I ripped out the one-millimeter piece of rubber wedged into the top of the railing, that is. It turned out that the little piece was actually a stopper, keeping the display aligned and properly in place.
The consequence of removing it was not catastrophic by any means (it's barely even a minor problem) and shoving in a piece of rubber band is a good-enough fix, but I still wish I hadn't ripped it out so hastily.
The Master of the Obvious, then, has this to say: "If something is sticking out of your Tilt, just push it back in." *sigh*