Wibrain B1H UMPC review in 33 photos
Once in a while, I get my hands on a gadget that I can't work up the energy or interest to review. Whether because the device bores me and I refuse to spend 10+ hours photographing and writing about it or because general consumer interest has waned since the product's release, occasionally a newly unboxed electronic is one that I end up not wanting to review. I always intend to review all the gadgets that come my way, but sometimes something happens along the way that makes me know I won't. The indescribable feeling can be pushed aside with no consequence when directed toward something I buy myself (I still have five DAPs here waiting in vain to take center stage), but it definitely needs attention when the gadget is one that a company sends me on short-term loan.
That's why I'm here with a round of photos and some scattered thoughts on the Wibrain B1H provided to me by Dynamism.
After about a month of using the VIA-based UMPC (verdict: meh) and a few additional weeks of debating what to do with all the photos I took in preparation of the review, I've decided to stray from my
typical review style
and share 33 pictures interspersed with some commentary instead.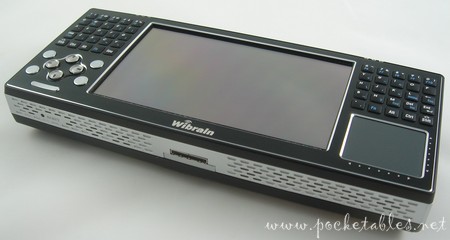 The B1H is part of the Wibrain B1 series, which also includes the lower spec'd B1E and Linux-flavored B1L. The following quick specs chart applies to the B1H only.
| | |
| --- | --- |
| CPU: | 1.2GHz VIA C7-M |
| RAM: | 1GB |
| OS: | Windows XP Home |
| Storage: | 60GB HDD (4200rpm PATA) |
| Display: | 4.8" touchscreen (1024 x 600) |
| Wireless: | 802.11b/g, Bluetooth 2.0 |
| Size: | 7.56″ x 3.23″ x 1.10″ |
| Weight: | 1.15 lbs. |
During my first 30 minutes with the B1H, I jotted down the following notes:
Thick and cheap looking
Sharp corners, not very ergonomic
High resolution causes some eyestrain
Excellent navigation (touch pad, buttons, touchscreen)
Space bar should be on both keypads, not just left one (this will take some getting used to)
Backlit keys are rubberized, good tactile feedback
As with most thumboards, typing is difficult with long fingernails (I refuse to cut my thumb nails for this)
Buttons are unattractive but useful
No built-in desk stand
Good UMPC for the price ($499 to $799)
I was never able to build up the enthusiasm/energy required to flesh out these early impressions fully, but I still put the unit through my normal photography routine (taking 100+ photos, cutting them down to about 30, cropping, resizing, watermarking, renaming, and uploading). Here's what I ended up with and what would've been included in the full review.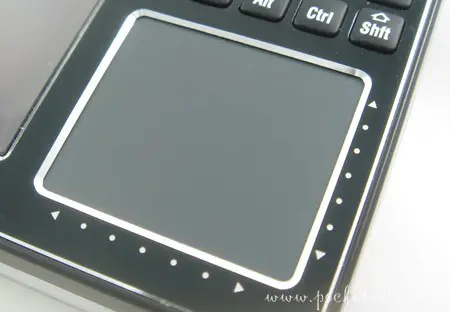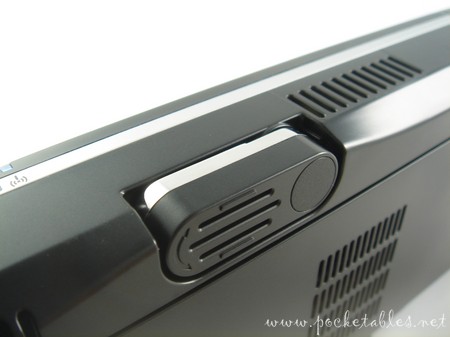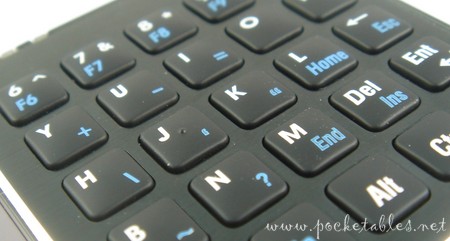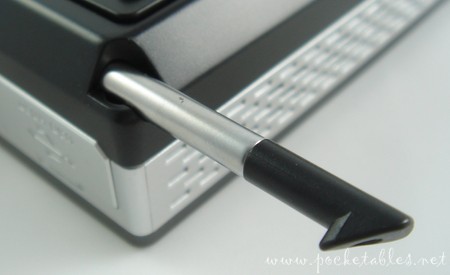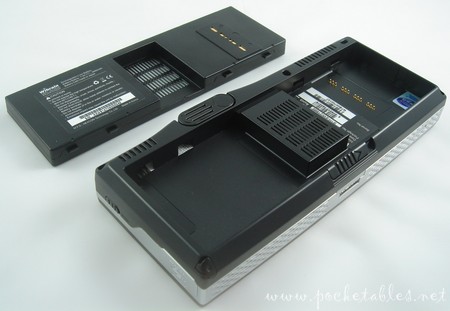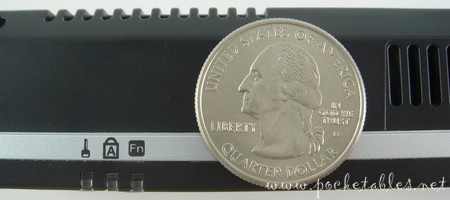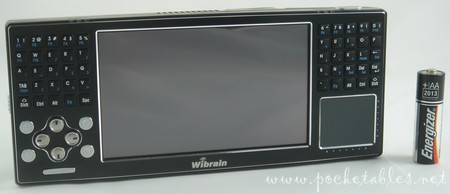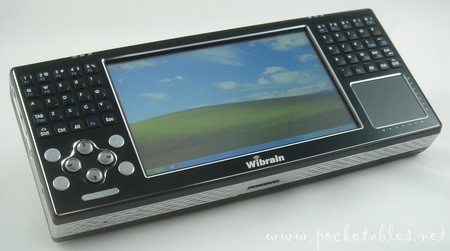 During my month with the Wibrain B1H, I thought about the other UMPCs I've used and/or owned and started taking notes on how they compared to the B1H.
Someone I showed it to said, "That's the ugliest thing you've ever had!"
The Raon Digital Everun shares a similar form factor but is more portable, better looking, and better suited for use as portable media player.
Given its screen size, the B1H is very long. It needs to be quite wide to accommodate the keypads, of course, but users may still be turned off by its size.
I'd be embarrassed to use this in public. Very low "wow factor" compared to Sony UX or OQO Model 02.
It's been a long time since I used XP. It's an acceptable match for the VIA CPU, though CrystalMark (BH1 scores below) shows that the Intel A110+Vista combo is generally better. Dynamism put out a video demo of Quake 2 running on the Wibrain a few months ago.
Split keypad is not as good as the one on the Pepper Pad 3.
Something about using the B1H is not enjoyable to me. Unlike with the HTC Shift, which I seriously can't stop touching, I just never want to pick up the Wibrain. Others may disagree, but I don't find it fun to use at all.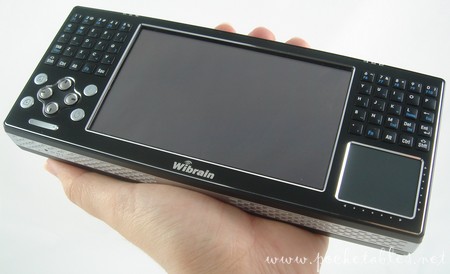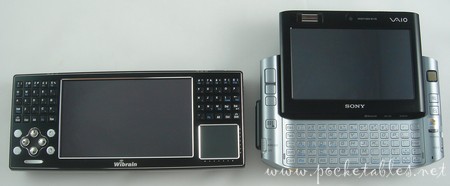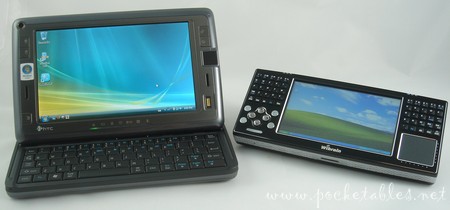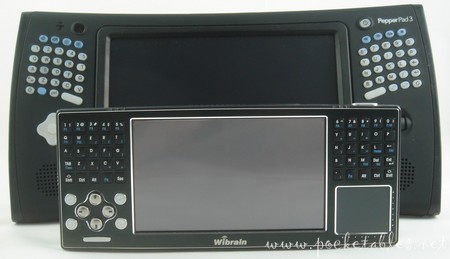 Even though the Wibrain didn't receive the same review treatment that I've given to other UMPCs, the main points I would've highlighted are still there and you can probably fill in the rest of the blanks.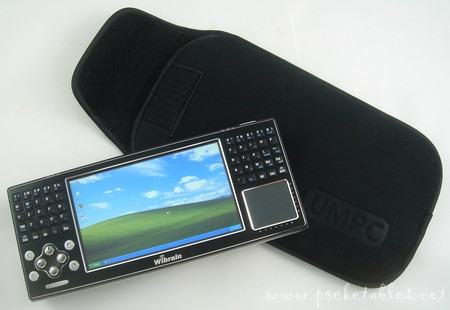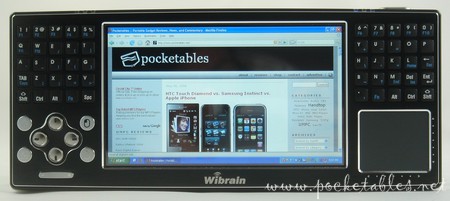 The Wibrain B1H is available from Dynamism for $799. Other models in the B1 series start at just $499.