Quick look: Tekkeon MP3450 myPower ALL portable power station
The Tekkeon MP3450 myPower ALL portable power station has been around for about a year now, but if you're looking for a universal battery solution to power/charge your mobile devices (from notebooks and UMPCs to MP3 players and cell phones) on the road, it's still one of the most compact, versatile, and best-looking choices out there.
I bought one specifically so that my HTC Shift X9500 could keep me company while traveling this summer and thought it might be worthwhile to give those of you unfamiliar with the battery a quick look at it, especially because I just realized that the included adapter tips also fit my Fujitsu U810 and Sony Vaio UX180P.
When I say "quick look," I really do mean a quick look made up of more photos than words. You can find the tech specs, features, and other details about the MP3450 at the Tekkeon website.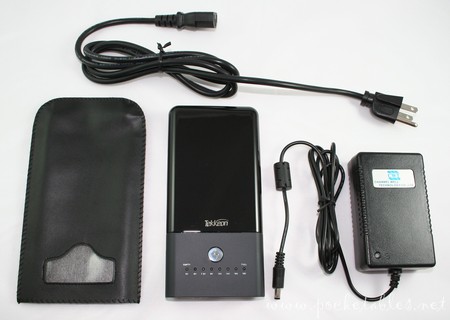 Included with the 15.3-ounce battery are a slip case, power adapter, retractable mini USB cable, coiled power output cord, eight adapter tips (more available separately), and a drawstring pouch (not shown).
To use the battery:
Connect the correct adapter tip to the coiled output cord.
Connect the cord to the MP3450's DC-out port.
Select the voltage (a lower level can sometimes be used to power the device without charging its battery).
Plug the adapter tip into the device.
If desired, connect a second 5V device to the USB port.
The MP3450 is compatible with the MP3450-10 expansion pack, which attaches to the main unit with brackets and doubles the battery capacity.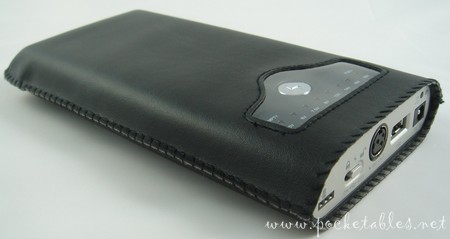 Additional adapter tips are available directly from Tekkeon, but the included tips have been enough for me so far. Here are some of the gadgets that can be powered and charged with the MP3450 out of the box: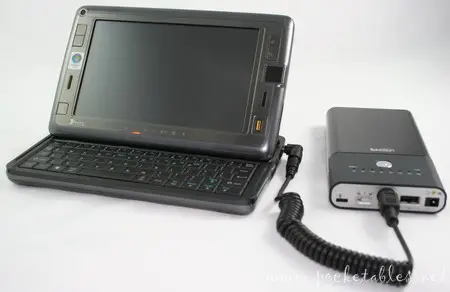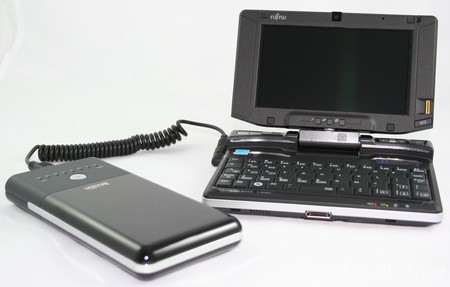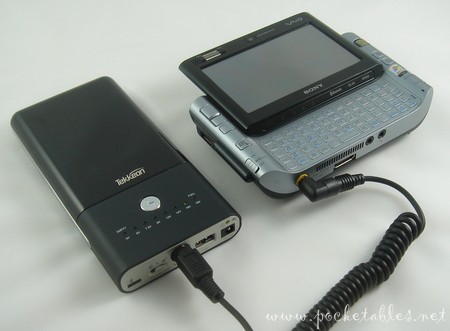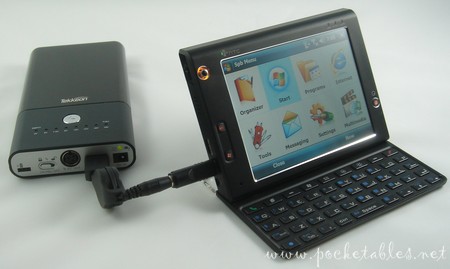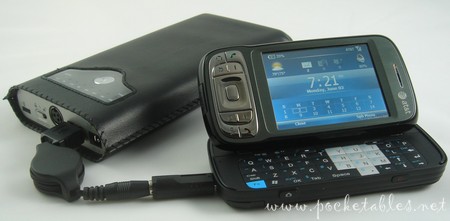 As you can see from the last three photos, anything that charges via USB are a perfect fit for the Tekkeon battery pack.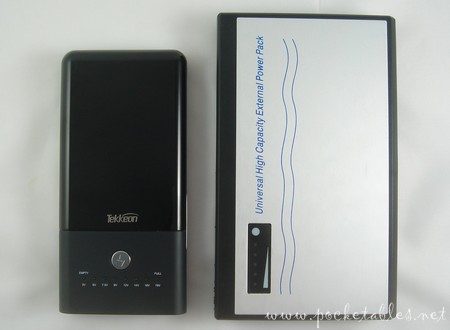 I said earlier that the MP3450 is one of the most compact and best-looking external batteries, and I wasn't kidding. Most universal battery packs that support 19V gadgets like laptops look like the one above, so the MP3450 is utterly gorgeous and ultra portable in comparison.
Since I bought the battery specifically for my HTC Shift, I took a few pictures of the two units together: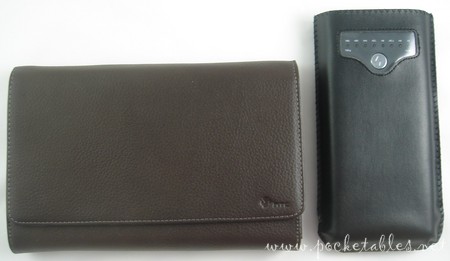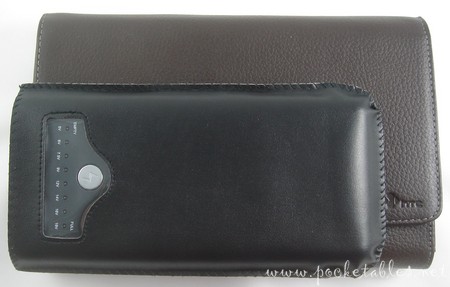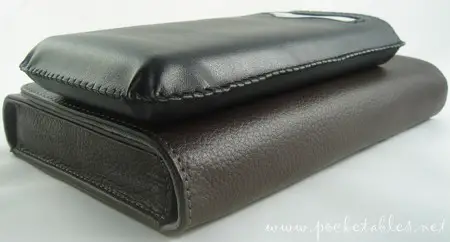 Although it's not ideal to have to carry an external power source, the fact that it can power/charge much more than just the Shift makes toting it around a non-issue. It's much more compact and easier to slip into a pocket than a bunch of power cords and AC adapters would be.
The Tekkeon MP3450 myPower ALL portable power station retails for $160 but can be purchased for just $119 from Newegg.