FYI: Pre-universal iPod docks won't charge iPhone 3G either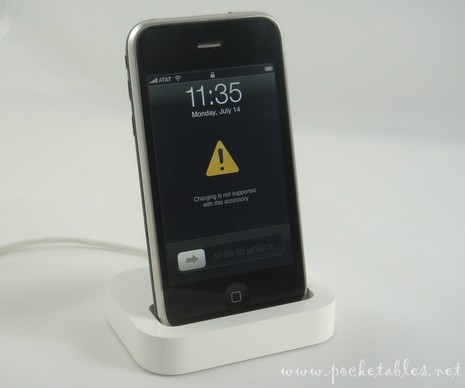 We already know that the iPhone 3G dock (sold separately) is only compatible with the iPhone 3G, and a few moments ago I discovered that the opposite is true across the board as well. I knew that the original iPhone dock and the universal dock (which supports everything from the third-gen iPod to the first-gen iPhone) weren't compatible with the iPhone 3G, but I had no idea that the pre-universal docks didn't work either. I guess I naively expected Apple to forget they ever made those.
I don't know exactly which model it is, but the dock my husband currently uses with his iPod touch is the one that doesn't support those universal dock adapters. I think he got it in 2004.
It's much bigger than the first-gen iPhone dock.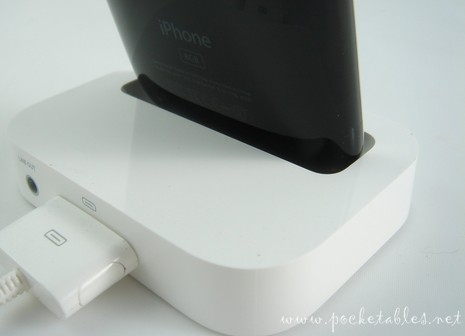 And the iPhone 3G fits into it quite nicely. It isn't a perfect fit, obviously, but it's certainly an easy one.
Since the same can't be said of the old iPhone dock (as you can see above, the iPhone 3G really doesn't fit in there), I actually thought I stumbled upon something that Apple missed.
I was immediately proven wrong when I plugged in the old dock.
So, in case you're wondering, just because the iPhone 3G fits into a dock that's been compatible with every device since 2003 doesn't mean it can charge through it.