Sony PSP3 concept: Lovechild of Vaio UX and PSP
If you've ever wondered what would happen if a Sony Vaio UX Micro PC had an illicit, not to mention incestuous, affair with a Sony PSP Slim, then here's your answer.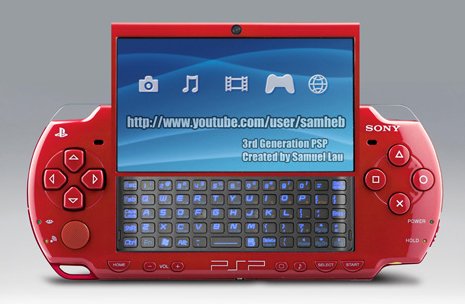 It's a PSP3 concept "designed" by Samuel Lau, who seems to think that slapping the UX's keyboard (which no one else seems to recognize) onto the PSP will impress Sony so much that they'll offer to pay for half his education.
It would be funny if Lau was actually joking.