Is this the Wibrain M1 Atom-based MID?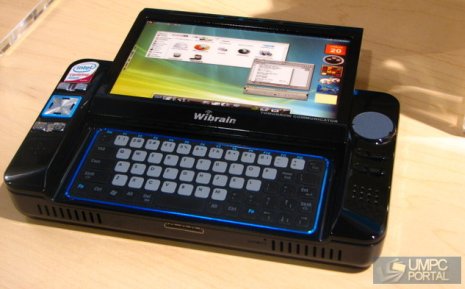 One of the unknowns on Intel's list of MIDs on display at IDF this week was a device by Wibrain called the M1. Its specs included a 4.8-inch 1024 x 600 display, Atom processor, 512MB/1GB of RAM, 8GB/16GB SSD, Linux/XP, Wi-Fi, Bluetooth, HSDPA, and mobile DTV. Respectable, to be sure, and yet no one was talking about it. There's been no shortage of coverage on the Wibrain I1 UMPC, whose existence has been out in the open for weeks now, but the mysterious M1 was nowhere to be found. Until now, that is.
Thanks to UMPCPortal's IDF Fall 2008 photo gallery, both AVING USA and moveplayer found these photos of a never-before-seen Wibrain slider believed to be the elusive MID. Neither site acknowledges that the device appears to be running Vista, rather than Linux or XP like it's "supposed" to, but both mention a 32GB SSD option.
Is this the Wibrain M1?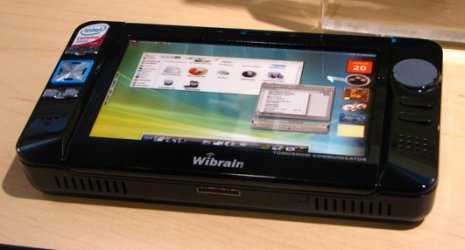 I expect Steve to come forward with more information soon, especially since he seems to know more about the device than Wibrain themselves (!), so I'll definitely be keeping an eye on UMPCPortal.