Raon Digital Everun Note due in September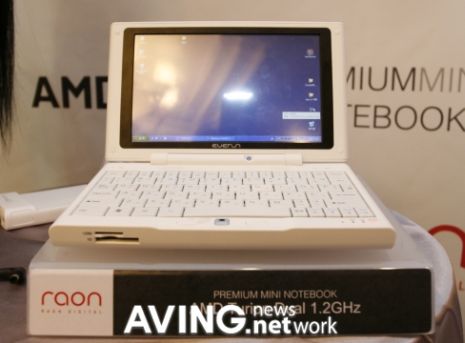 Remember that 7-inch mini notebook the unit's Device Manager outed as belonging to Raon Digital? AVING USA spotted it at some sort of launch event today that introduced the AMD Turion device as the Everun Note. Mostly as expected, the "premium mini notebook" has a 7-inch 1024 x 600 display, 1GB of RAM, up to 80GB hard drive (12GB SSD option), SD slot, 802.11b/g wi-fi, and Bluetooth. Contrary to earlier reports, the XP-running Everun Note may not have built-in 3G WWAN when it becomes available in both Korea and North America next month. I say "may not" because there's mention of a USIM card slot in the specs, but nowhere else.
Full specs and additional photos below.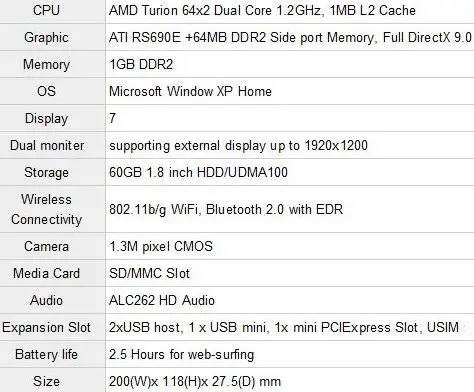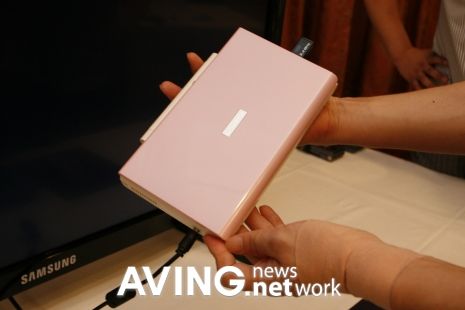 As is typical with this sort of thing, pricing is currently unknown.