Willcom D4 headset woes solved by Sony mylo
While unboxing the Willcom D4 (Sharp WS016SH) last week, I noted that the Centrino Atom UMPC lacks a USB host port and standard 3.5mm headphone jack. In their place are a mini-USB port and what appears to be a proprietary headset port.
A mini-USB host adapter
is a simple workaround to the first issue, but what about the second one? Assuming you detest stock earphones as much as I do, then using the earbud/microphone headset included with the D4 certainly isn't an option. And even if you're fine with stock buds (*shudder*), the headset port is still a problem if you ever want to hook up a set of external speakers.
The bundled earphones aren't completely useless (they're provided for the unit's Japan-only phone functions), but I personally wouldn't use them for any reason other than complete and utter desperation. I still use my old Sennheiser CX300S IEMs now and then, but my current canalphones of choice are the Ultimate Ears super.fi 5 Pro
(now on sale for $190!). They're not audiophile-caliber or anything, but stock buds are obviously complete garbage in comparison.
I normally don't listen to music or watch movies on my computers (I prefer dedicated DAPs for that), but since I've been thinking about using the D4 as my multimedia companion on an upcoming flight (after the extended battery arrives), I definitely wanted to be able to use my UEs with it.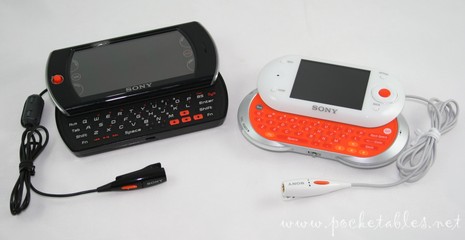 After unsuccessfully searching for 3.5mm audio adapters that would fit into the D4's headset port, I remembered that the Sony mylo COM-1 and COM-2 shipped with what the company calls a "one-touch answer remote controller with microphone." Typical to Sony, it connects to the mylo via a proprietary connection.
Too bad, I thought, because on the other end of the cord is a 3.5mm audio jack that my UEs would love. There's no way the mylo controller would fit into the D4's headset port.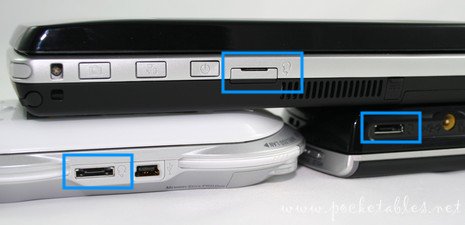 Right?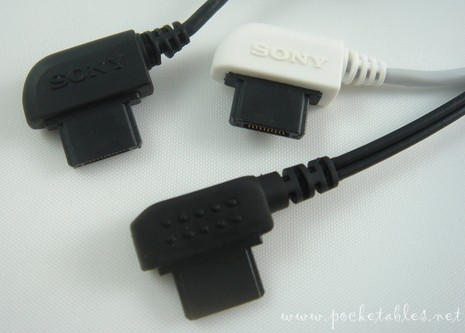 Well, you already know from the existence of this post that I had to try it.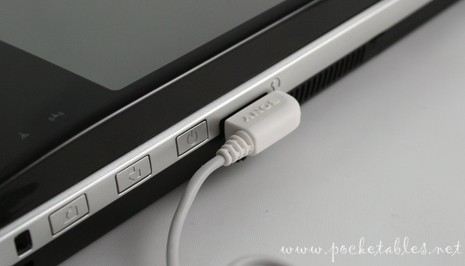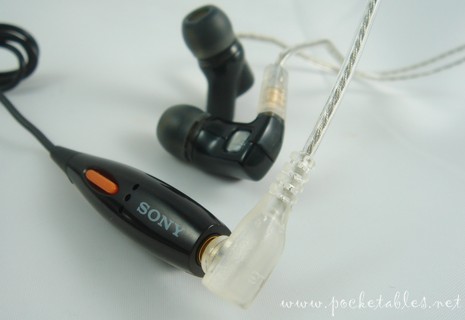 And of course you know from the title of this post that it works!
It isn't as ideal as a built-in 3.5mm audio jack, of course, but I'm satisfied (which is why the headset port wasn't mentioned in my early impressions piece). I know that "buy a mylo" isn't reasonable advice for potential D4 buyers who want to use their own earphones/speakers, but Sony's "one-touch answer remote controller with microphone" is honestly the only thing I found that works. The D4 dock (on its way to Pocketables HQ) has a standard audio jack, but it's not exactly a practical solution.
Sometimes it just pays to be gadget hound!
Update 9.22.08: A reader just reminded me about the tiny Sony DRC-1DF headphone adapter, which can often be found on eBay for $21 shipped. Thanks for the much more practical solution, bluemonq!