Compromised mobile blogging with iPhone 3G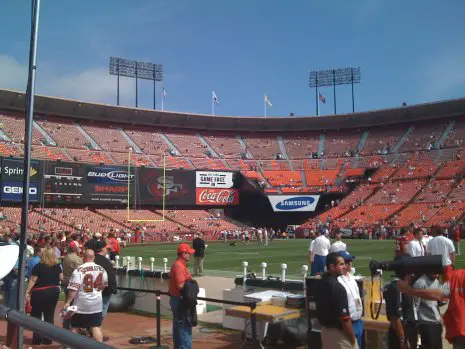 I'm sitting in the front row (lower box, 50-yard line!) at Candlestick Park right now waiting for the 49ers to hit the field and wishing my iPhone 3G (the only gadget I could fit into my front pocket) was really the true MID many consider it to be. If it really provided access to the "real internet," I wouldn't be using the TypePad blogging application from the App Store, deleting sentences letter by letter, making do without adding links because of the lack of cut-and-paste and the stripped down features of the app, understanding I can't make changes after publishing, accepting the default image placement, viewing only a few lines of text at a time because the virtual keyboard takes up half the screen, or pretending not to notice the extra space automatically added after photos (update: extra space now removed). No, I'd be logged into my real TypePad account, the one Safari on the iPhone renders impractical to use because of all the zooming/panning and inability to upload photos, doing everything I can do on a real browser here at the Park.
If the iPhone could tether to a Bluetooth-enabled device, I would have tried to stuff something like the Nokia N810 into my other pocket. Better yet, if I had the Gigabyte M528 MID, I wouldn't have brought the iPhone at all!