TCL shows off iOpen-081A pocket internet device
When Pocketables reader Mifoof emailed me with a tip about a new Chinese handheld by TCL called the "pocket internet cafes," I wasn't sure what to make of it. My mind immediately recalled those cheap Windows CE "UMPCs" displayed at CES, which were basically poor quality no-name devices that were never heard from again, but after some googling turned up a number of results from relatively well known Chinese tech sites, I decided to look into it further.
I can't make heads or tails of the "pocket internet cafes" moniker, but the 9.1-ounce device has been christened the iOpen-081A by its maker. Most of its specs are nothing to write home about (Win CE 5.0, ARM926 processor, 2GB NAND flash, 64MB SDRAM), but its integrated wi-fi, GPS, USB host/device ports, digital camera (still and video), and SD card slot aren't too shabby for 2300 yuan (~$336).
An in-depth overview of the 4.3-inch-touchscreened unit shows it connected to an external keyboard, mouse, and USB drive, which is a nice feature that even some mainstream devices don't have.
The iOpen-081A uses Internet Explorer as its web browser, Windows Media Player 9 as its music/video player (MP3, MP4, WMA, AVI), MSN for instant messaging, and Skype for voice calls.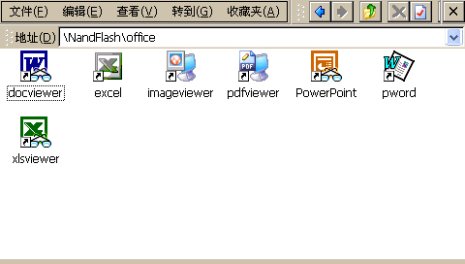 It also comes with Office software, PDF viewer, handwriting recognition support, and an iSilo ebook reader (PDB, PRC, TXT) application.
There's nothing revolutionary here and the design won't appeal to everyone, but for less than $350, it really doesn't look too bad as a PDA or low-end mobile companion.
Update: More images here. Thanks, Raz!