UMPC software tip: Circle Dock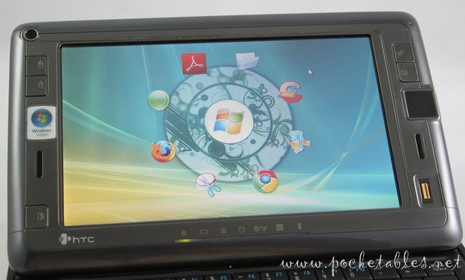 As much as I love having full-blown operating systems on my UMPCs, they aren't exactly what anyone would call finger-friendly. Most icons and menu items are so small that a stylus or mouse pointer is required to click them accurately. This makes features like the Quick Launch toolbar exceedingly difficult to use with a fingertip and pretty useless on a UMPC (the device it should really benefit most!). Desktop shortcuts can be a decent alternative, but they're not always ideal due to the limited screen size and resolutions of UMPCs.
A better solution for quick, finger-friendly access to favorite applications and commonly used files is the Circle Dock.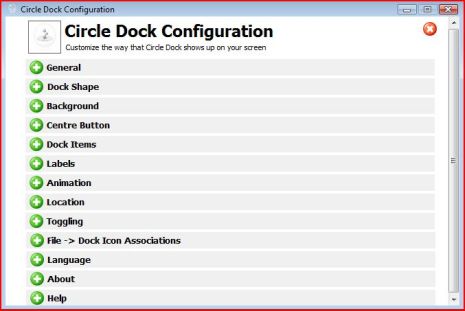 Developed by Eric Wong, the free utility is a highly configurable, open-source dock for Windows XP/Vista computers with and without touchscreens.
Features (0.9.2 alpha version 7.6):
Drag-and-drop, rearrange application shortcuts, files, and folders on dock.
Resize and rotate dock.
Change icon images, dock skins.
Customize in real time.
Toggle dock on/off.
Configure center button to open Start menu.
Press a hotkey (F1 default) for dock to appear.
Runs from USB drive or memory card.
Multi-language support.
I've got it running on my HTC Shift and am really enjoying it so far. Even though I don't use very many applications in my daily routine (Firefox is often the extent of it), the Circle Dock is still a nice addition to the Shift's desktop. Actually, it is the desktop!
I find it quite lovely to look at.
Circle Dock is compatible with XP and Vista (32-bit and 64-bit), supports multiple monitors, and requires .NET Framework 2.0+. Keep in mind that this is still an alpha version (install at your own risk), so there are bound to be some bugs and oddities here and there. I haven't run into anything strange yet, but your experience may vary.
[
Circle Dock download
via
Red Ferret Journal
]