Raon Digital readies SSD-based Everun Note models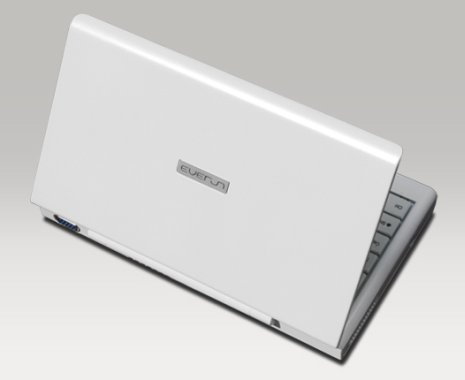 If one of the things keeping you away from the Raon Digital Everun Note (aside from the recall) is its 60GB spinning hard drive, then it may be time to step a little closer. Because according to UMPCPortal, the original mini notebook has turned out to be the black sheep of an SSD-based family and will soon be sandwiched between the low-end S16S (1.2GHz Sempron, 16GB SSD, Ubuntu, $659) and high-end D24S (1.2GHz Turion 64 X2, 24GB SSD [8GB fast SLC, 16GB standard MLC], Windows XP, $950).
I'm not sure the SSD benefits really outweigh the serious reduction in storage space, but the built-in SD card slot should be able to pick up most of the slack. Having all three models priced under $1000 is a good move on Raon Digital's part and should be well received by consumers, but a 24GB flash drive is hardly "high-end," especially when it adds only about $80 to the existing Everun Note. A 64GB SSD would be much more expensive, sure, but that's why it's called the top-of-the-line model.
The S16S is expected to be released in mid-November, while the D24S is already being offered to resellers. The current model, the D60H, is available now.