Sony mylo mini site now better optimized for mylo 2
Nearly a year after its release, the Sony mylo 2 (COM-2) internet device finally has a dedicated portal beautifully optimized for its 3.5-inch 800 x 480 display. The newly redesigned mylo mini site ensures that users stay up-to-date on the latest news, widgets, games (direct downloads!), and support information about their devices.
If you have a mylo 2, visit www.sony.com/mylo with the unit's NetFront web browser to check it out for yourself. And if you don't, take a peek at the pictorial waiting for you below.
Main
News
Widgets
Find out how widgets work on the mylo 2 here.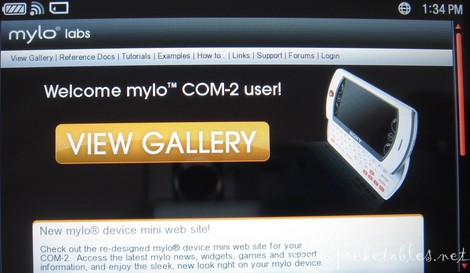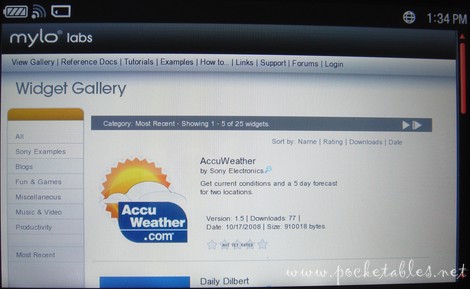 Games
Support
Too little, too late? Or better late than never?
Either way, the mini site is useful, easy to navigate, finger-friendly, and pretty nice to look at. If this is enough incentive for you to want to buy the mylo 2, it's on sale now for $280 at Amazon
($20 cheaper than Sony Style).
[
Sony mylo labs
]