Mintpass unveils mintpad: Tiny WinCE 5.0 multimedia device with WiFi
When the founder and former CEO of Reigncom (iriver's parent company) walked away from his position to establish a new company, a core group of Reigncom and iriver employees (and much of iriver's innovation) went with him. Together, they built mintpass and announced several months ago the plans for their first product, the mintpad.
Details of the WiFi-enabled device have since been so scarce that many began to doubt its existence. In fact, the product seemed to come to a complete standstill. Today, however, while Americans are distracted by the election, movement in the Korean mintpass camp is being detected.
This just in: Not only is the mintpad real . . . it's here.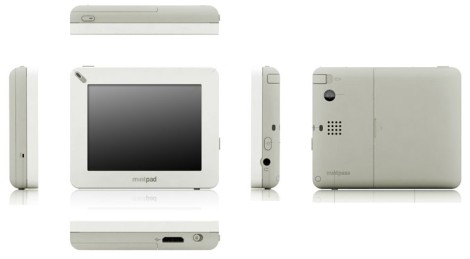 And by "here," I mean there in Korea, of course.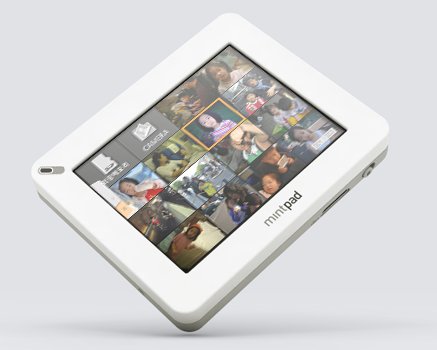 The 3.2-ounce mintpad measures a scant 3.08" x 2.51" x 0.60" and is packed with an impressive amount of features considering its supposed 198,000 KRW (~$157) retail price. Check out the video demos of the unit's memo, blog, music, internet, and chat functions (you can see the UI as well) on the official mintpass movie clips page.
Here are the specs:
Web browsing runtime is unknown (a 2.86-inch screen with QVGA resolution is impractical for the internet, anyway), but multimedia battery life is rated at 30 hours for music and 5 hours for video.
[
mintpass
(thanks, NroutR)
]