UMID unveils clamshell MID with UMPC specs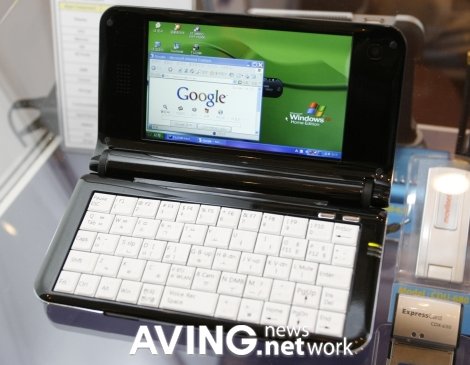 Korean company UMID revealed today this little Atom-powered clamshell MID that has apparently been christened nothing but "MID."
As if being known as the UMID MID MID (using the same structure as, say, the Aigo P8860 MID) wasn't ridiculous enough, the 11.1-ounce device is actually very un-MID like with a 1.1GHz/1.3GHz Intel Atom Z510/Z520 processor, up to 32GB SSD, and OS options that include Windows Vista and XP. Typical Intel MIDs, as you know, are generally characterized by their 800MHz Atom Z500 processors, 4GB/8GB SSDs, and Linux distros.
The UMID MID, then, should really be called the UMID UMPC.
Either way, it's not too bad looking: kind of a cross between a miniaturized HP 2133 Mini-Note and a multimedia e-dictionary like the Udea Expert 300W maybe?
Additional specs of the device include 512MB/1GB RAM, WiBro, HSDPA, WiMAX, WiFi, Bluetooth, microSD and USIM card slots, and a 1.3-megapixel camera.
Pricing and exact availability are unknown (ah, maybe it's a MID after all!), but don't hold your breath for a release outside of Korea.
[
AVING
via
jkkmobile
]