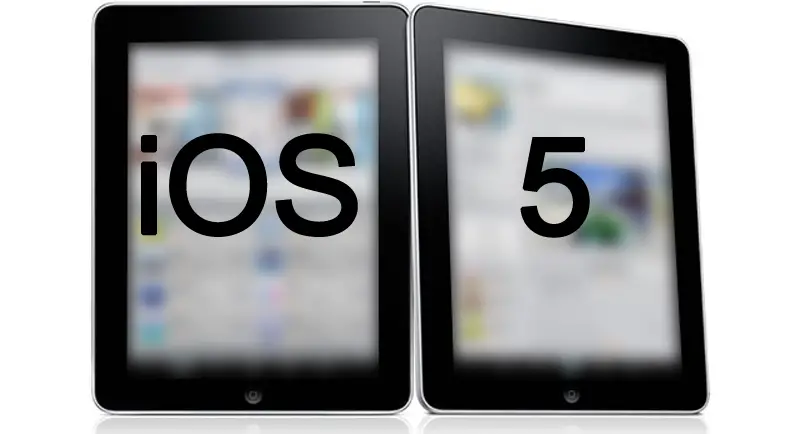 Apple just held a keynote at WWDC, where among other things they announced iOS 5 for this fall. From the looks of it, this is likely one of the biggest OS updates yet.
Notifications
The old popup notification is gone, replace with an Android-like drag-down notification center. Certainly something many people have wanted!
PC-free
As of iOS 5, iOS devices will be completely PC-independent. Wireless iTunes sync if you want, over-the-air updates, and no activation required. You'll even have cloud based backup as part of iCloud!
Newsstand
iOS 5 is likely to make the Zinio owners cry, as Newsstand is included to handle all your magazine and newspaper needs. It's basically iBooks for magazines, complete with background downloading of subscription issues.
Twitter
Twitter is now an OS wide feature, letting you tweet photos and the likes right from the apps.You can also integrate contacts with Twitter and share your location.
Safari Reader
Safar reader is a way to remove all the clutter and read news stories in a single, organized scrolling page. There's also a feature to read later (basically bookmarks articles for reading), and Safar now has tabs. These read it later features are basically copied from services who've offered this for ages, but at least it's better integrated.
Reminders
Basically a reminder/to do list app courtesy of Apple. Syncs across devices, and GPS enabled so you can set reminders for locations.
Camera
The camera can now be triggered with the volume-up key (something they've banned other apps for implementing), there are features like pinch to zoom and exposure lock. Photo editing has also been built into the OS, though it's very rudimentary compared to more powerful apps.
Dictionary
OS-wide dictionary to define words, just like ebook apps have done for ages.
Thumb keyboard
This feature will let you split the iPad keyboard in two to make thumb typing easier.
iMessage
A free iOS messaging system that lets you send messages to any iOS device, including iPad and iPod touch.
iCloud
Apple's new cloud service. It's free (no more $99 Mobile Me) and lets you do things like sync photos between devices, documents, do backups etc. iTunes is also in the cloud now, so you can re-download songs you've purchased. Both songs and apps will have a feature where you can see what you've purchased on your account and then easily get that on your other devices. Automatic download automates this, so buying something on one device downloads the same thing on all. Lastly, iTunes Match is a $25/year service that scans you iTunes library and matches your songs (the ones not bought through iTunes) with songs in iTunes, so that they have the same cloud sync capabilities as the others. If a song doesn't match, it's uploaded. This takes a stab at Google Music which requires you to upload your songs, which can take weeks (they say, but I know people that would have to upload for months or years to get their music online). It doesn't care how many songs, which is contrary to Amazon which charges $50 per 5000.
So that's it for iOS 5 and iCloud, available this fall (sigh). More features were announced as well, and there will of course be many hidden ones. A massive load of new APIs will also be available, making it easier for developers to access OS features. It all sounds good, though I'm a bit skeptical when it comes to all this syncing and cloud based stuff- surely that will create issues with 3G speeds and cost? The feature I was hoping for wasn't announced, but I wasn't expecting it to: better touch screen APIs. Yeah, I know, weird priorities, but proper touch screen access for devs would enable them to create true palm ignore functionality as well as virtual pressure sensitivity. It might be in the new APIs, only time will tell.
If you want pictures of the new features or see the everything that was shown off, head to Engadget's live coverage site.