Turn your tablet into a nightstand display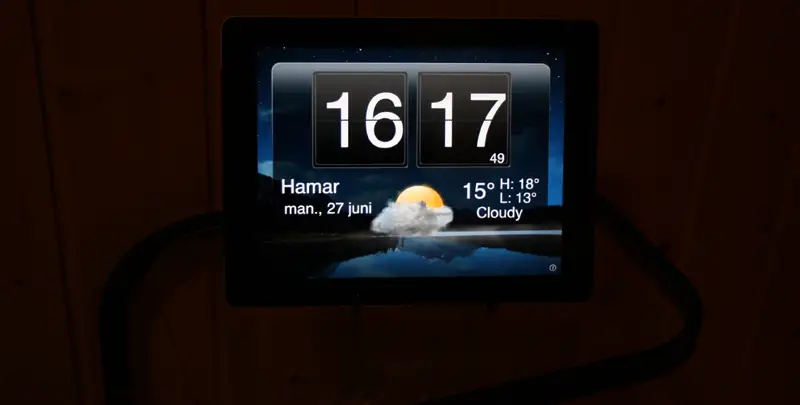 A few years back, digital photo frames and LCD-equipped alarm clocks started hitting the market, turning historically boring household items into gadgets. I still remember wanting a Chumby back when the most advanced portable device I had was a Cowon D2. Now that we all have tablets and smartphones that are 100 times more advanced it's important to remember that our new favorite toys can still perform the tasks of the now outdated "dumb" gadgets, such as digital photo frames and alarm clocks.
If you look in any app store you'll find apps that can help you do this. Nightstand apps are everywhere these days and you can get some very good ones for free. These often have weather, time/date, alarm functionality and some fancy backgrounds or slideshows. They look like very fancy alarm clocks and if you prop your tablet on a stand and plug it into AC power you can turn down the screen brightness and let it display all night. You can also find more specialized apps, such as clocks with large numbers if you're short sighted. You can also go all out and get a matching dock (as with all accessories, mostly limited to the iPad) to really get your bedside geek on. The best thing is that when you wake up in the morning, you don't even have to get up to have access to your email, calendar or the morning paper.