Penultimate updated to 3.2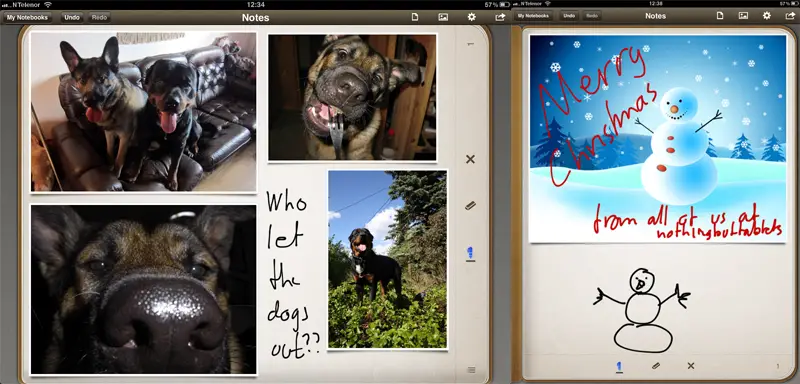 Whenever I scroll down the list of app updates I normally fall half asleep by the time I hit the "update all" button. Too many app developers make an app, release it, and then only releases updates along the lines of "sometimes the letter O looked like the number 0 – now it doesn't". That's why it's like Christmas when I see Penultimate in the list of updates. This time the update includes some user requested features that build on the last update that added photo imports. First off, there are more pen colors to choose from, including white – meaning that writing on top of images is going to be a lot easier. There's a brand new copy/cut/paste feature for the digital ink, meaning you can copy and move your handwriting and drawings around. You can also finally have different paper types (notebook backgrounds) with in the same notebook, and you can move pages between notebooks and duplicate and merge notebooks.
Still no support for transparent PNG files though, which was one of the features I wanted right from the get-go with the last update. Hopefully that's on the list for a future release, but for now, there's plenty of new stuff to play with.
[
iTunes
via
Cocoabox Blog
]