Biome Smart Terranium is an iPad controlled terranium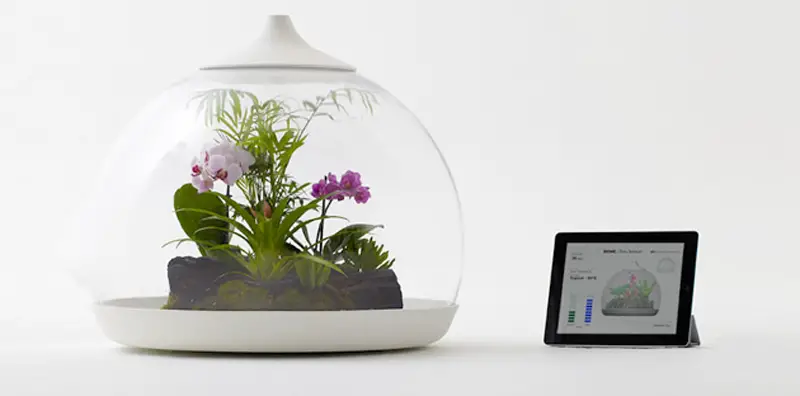 Everything can be controlled by mobile devices these days. RC toys, TVs, heating, room service, etc…and now plants, apparently. The Biome Smart Terranium is a terranium – a sort of "eco system in a box" – that can be controlled by an iPad. The iPad is used for controlling things like water, air, and temperature, and has various settings for different climates. Apparently the point is to promote a slower paced life by using technology to control something as slow as nature. It's even being compared to a living Tamagotchi.
While this is more of a curiosity though, I like the idea of being able to monitor plants from mobile devices. How awesome wouldn't it be if you got a notification on your Android or iOS device whenever the kitchen plants needed watering? Mine would probably still die, but at least I would know why.
[
GigaOM
via
TUAW
]