Tablified Market HD lets you browse Google Play the tablet way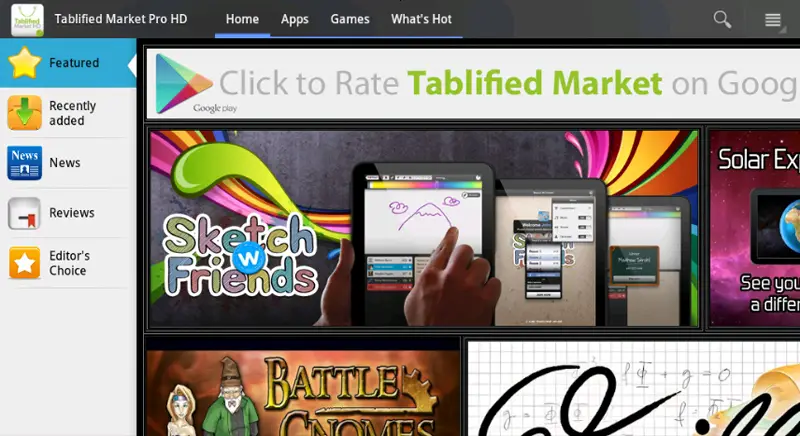 The separation between tablet and phone is much more of a gray area on Android than on iOS. Whereas a + sign signifies an app's iPad format support on iOS, Android's system of scaling apps means that and app may or may not end up looking good on a tablet, and with apps being specifically made for tablets having few ways to get on top of the lists for tablet users. That's why the question "do anyone have any tips for tablet optimized apps" is painfully common on Android forums.
Tablified Market HD is an app that aims to put the separation between tablet and phone apps back into Google Play. There's a lite and a paid ($1.50) app, and what it does is essentially provide a launching platform to Google Play that features apps that are actually good on tablets. Something like this has got to have a human sitting on the other end checking things out, which I assume is why the app isn't free. There's no new payment system or anything to get set up with either, as this launches you into Google Play when you get that far in checking out an app. The point here is to get around Google Play's less than intelligent sorting system and get to the good stuff.
While I personally had seen most (but not all) of the most prominently features apps in Tablified Market, that's only because I've turned Google Play upside down to find them already. For a new Android tablet user, or one that isn't a big fan of scrolling through the lists for hours to find new apps, this is perfect.
[
Lite
|
Pro
]