The Final Hours of Mass Effect 3 for iPad shows how interactive publications should be done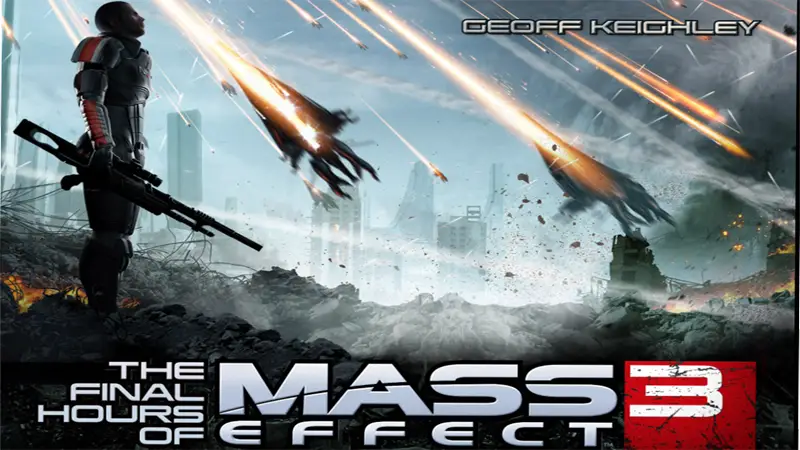 I've mentioned previously how I'm not a fan of the new type of interactive magazines and books we're seeing with them being released on tablets instead of paper. To clarify a bit, I'm not against interactivity in itself, but it has to make sense. Scrolling text on a page instead of spreading it across pages is in my opinion something you do on a web page, not a book or magazine, and having a page where you only see images if you turn to landscape and only see text if you turn to portrait basically just adds interactivity for the sake of it.
The Final Hours of Mass Effect 3 is a new $3 app by journalist Geoff Keighley, who has previously released a similar app for Portal 2. The app is a behind-the-scenes book that looks at the making of the video game Mass Effect 3, but in app form with plenty of interactive elements. These elements aren't forced however, but used more cautiously, and to great effect. The basic layout of the "book" is still a book, but in places you find videos, image galleries, polls, statistics, and even games embedded where you'd normally see illustrations. The main text can for instance be augmented by a news clip or a behind-the-scenes video from the studio, an image with a slider to move between before/after shots, and so on. At a couple of points in the book, Mass Effect's player choice system is demonstrated by allowing you to click through various choices you could have made in the game and then see YouTube clips of how the story then pans out, allowing you to reset and try again. This is something you simply couldn't have done in a normal book, and that is in my opinion how the interactive elements in a digital publication should work, not just add stuff that moves because it looks cool.
The actual app itself is a gold mine for Mass Effect 3 fans, giving so much information that you just sit there reading and clicking everything. I would also strongly urge anyone who is doing digital publications themselves to download this app as a tech demo. The depth that the interactive parts of the app adds to the overall documentary aspect of the app is just amazing, and an example to be followed.
On a side note, Mass Effect 3 Datapad has finally been released. It's a free, official companion app to the game, and gives access to some background information, a weird little game that ties into the single player campaign, and some game news. It is very far from the most polished app I've seen, having some graphical issues in the game part that I have never seen the likes on with iOS apps before, but hey, it's free, so why not.
[
iTunes
]