New HTC One X variant is headed to China Telecom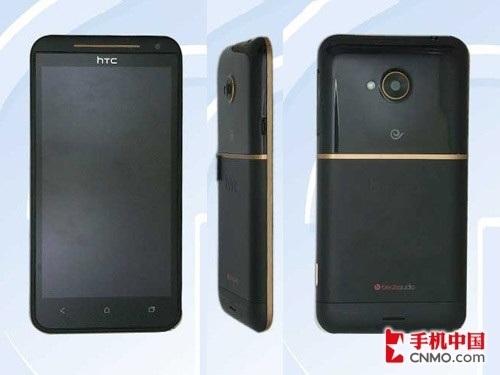 As HTC seeks to unify its global smartphone offerings through the HTC One series, getting One Series phones into Chinese consumers' hands is obviously a central part of its plan. But while the company has already announced HTC One X variants for China Mobile and China Unicom, China's third-largest cell phone provider, China Telecom, has been left out.
However, that all changes now, as a One X variant has just been approved by the Chinese government. The device will feature a 1.5GHz Qualcomm Snapdragon MSM8660 processor, a 4.7-inch 1280×720 HD display, an 8MP back camera, a 1.3MP front camera, 1GB of RAM, 16GB of memory, and support for both CDMA and GSM networks. Interestingly, the processor is an older Snapdragon S3, not the newer one that can be found on devices like the HTC EVO 4G LTE or the AT&T version of the HTC One X.
Speaking of other devices, this One X variant looks a lot like Sprint's EVO 4G LTE, except it has gold accents instead of the EVO's characteristic red. This device also includes micro-SD support, also like the EVO, but also a removable back plate, unlike the EVO. Presumably, this means the battery will be replaceable in this version, although this hasn't yet been confirmed.
In any case, this is certainly an interesting variation, and I'll be interested in seeing what else HTC has up its sleeves for the rest of this year.
[
Tenaa
via
Unwired
]