Win a Seidio ACTIVE kickstand case for your HTC EVO 4G LTE!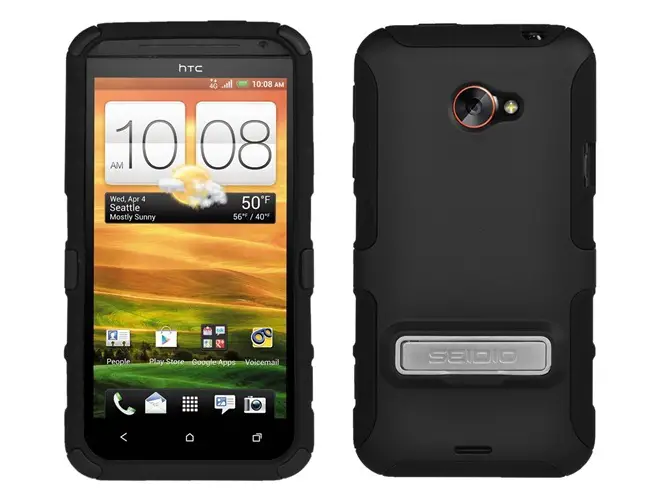 To help us celebrate newly redesigned and relaunched Good and EVO, our friends at Seidio want to give five lucky readers an awesome new case for their shiny new HTC EVO 4G LTE phones.
The Seidio ACTIVE kickstand case offers two interlocking, shock-absorbing layers and a built-in magnetic metal kickstand, all while adding minimal bulk. You can expect a full review of the case very soon, but in the meantime you can also check out our review of the Seidio ACTIVE kickstand case for the HTC One X (they're both very similar). And while the case normally retails for $34.99, here's your chance to win one for free.
There are three ways to enter the contest:
Follow us on Twitter (@goodandevo), and then publicly tweet the following: I hope I win a Seidio ACTIVE kickstand case for my HTC EVO 4G LTE from @goodandevo! http://bit.ly/Kd6m9L 
Like us on Facebook, post a link back to this contest on your own Facebook page, and then comment on our wall. (Make sure you post the link to this contest on your own Facebook page, not ours!)
Leave a comment below telling us what you like most about your new EVO 4G LTE. (Be sure to leave a valid email address so we can get in touch with you if you win.) Also, let us know if you want to subscribe to our weekly CrowdGadgets newsletter and we'll take care of that for you – don't worry; you can unsubscribe at any time, and we won't sell, spam, or publish your email address.
Best of all, you can increase your chances of winning by doing all three activities above: each one counts as a single entry. On 6/07, we'll randomly select five winners and announce them here on the site.
Good luck!
Thanks to Seidio for sponsoring this contest!